Announcing our shiny new website and Community ✨
We at She Should Run are thrilled to announce the launch of our updated website and brand new Community platform.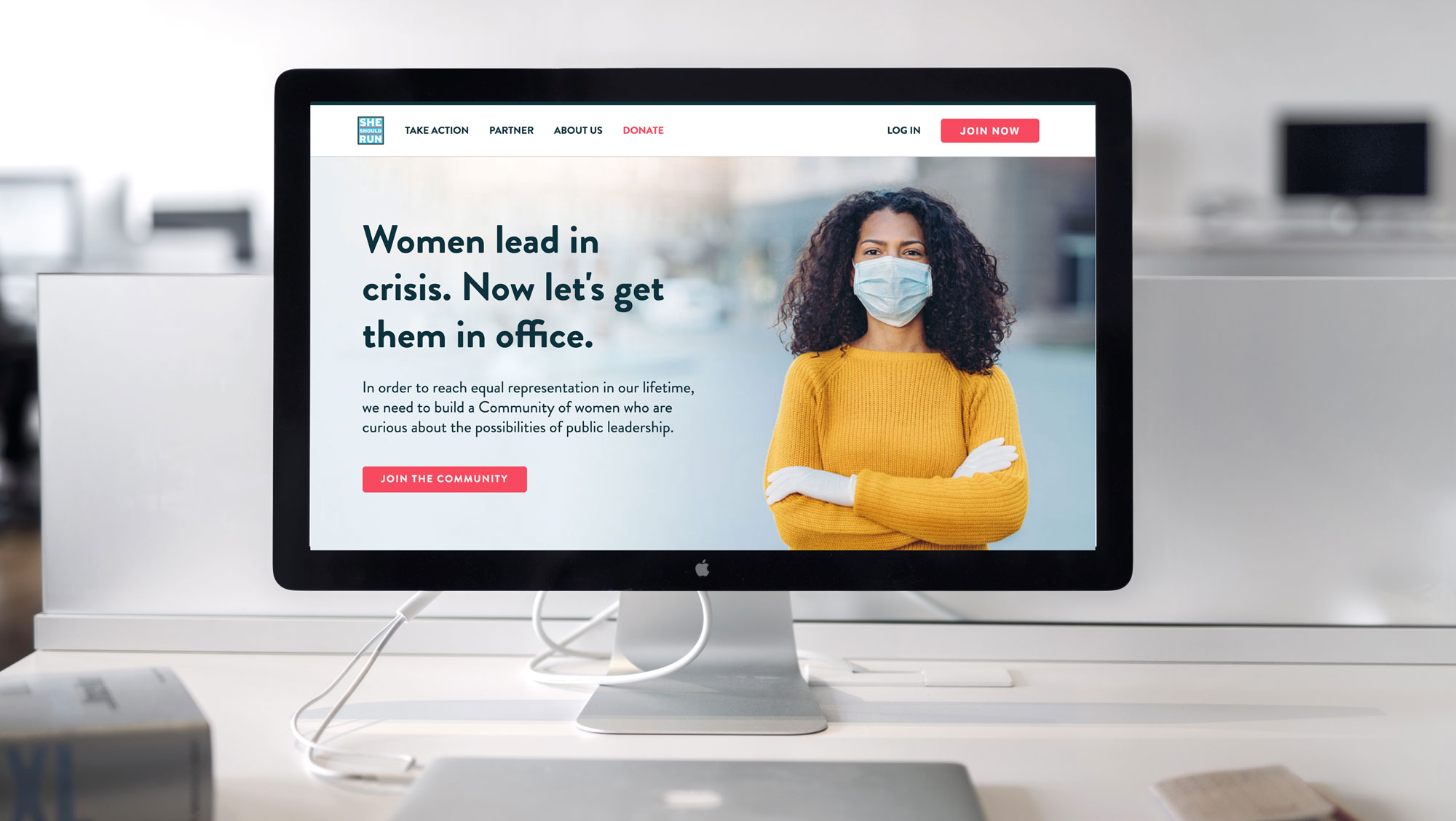 After months of hard work, we're excited to be able to share this with you all. The updated sheshouldrun.org is now easier to navigate, more user-friendly, and way faster on desktop and mobile devices because when it comes to representation, there is no time to waste!
Take a look around the website and learn more about What We Do, read through a few of our latest blog posts, keep up-to-date with our upcoming events, and while you're at it, ask a woman in your life to run for office. 
And now, the main event:introducing our brand new Community.
We've seen nearly 20,000 incredible women sign up to access The Incubator, our online, self-driven learning platform aimed to help women take their first steps toward public office. It was important for us to give these women a space where they could connect, converse, and learn from one another. That's what the new She Should Run Community provides.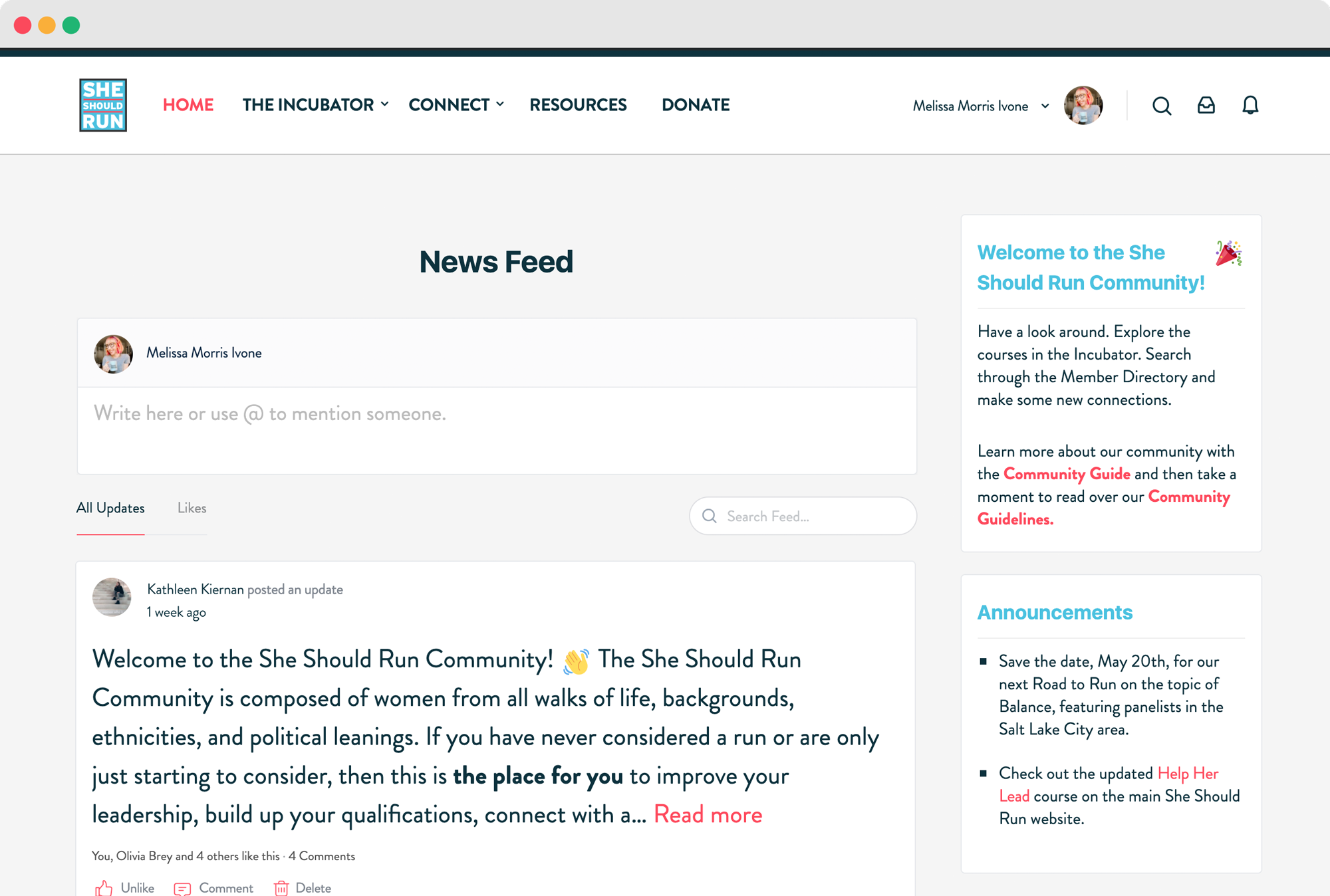 The Incubator content we know and love will still be there, and we're continually adding and improving what is there and available. But we've also added a number of ways to get to know one another and explore the idea of public leadership together.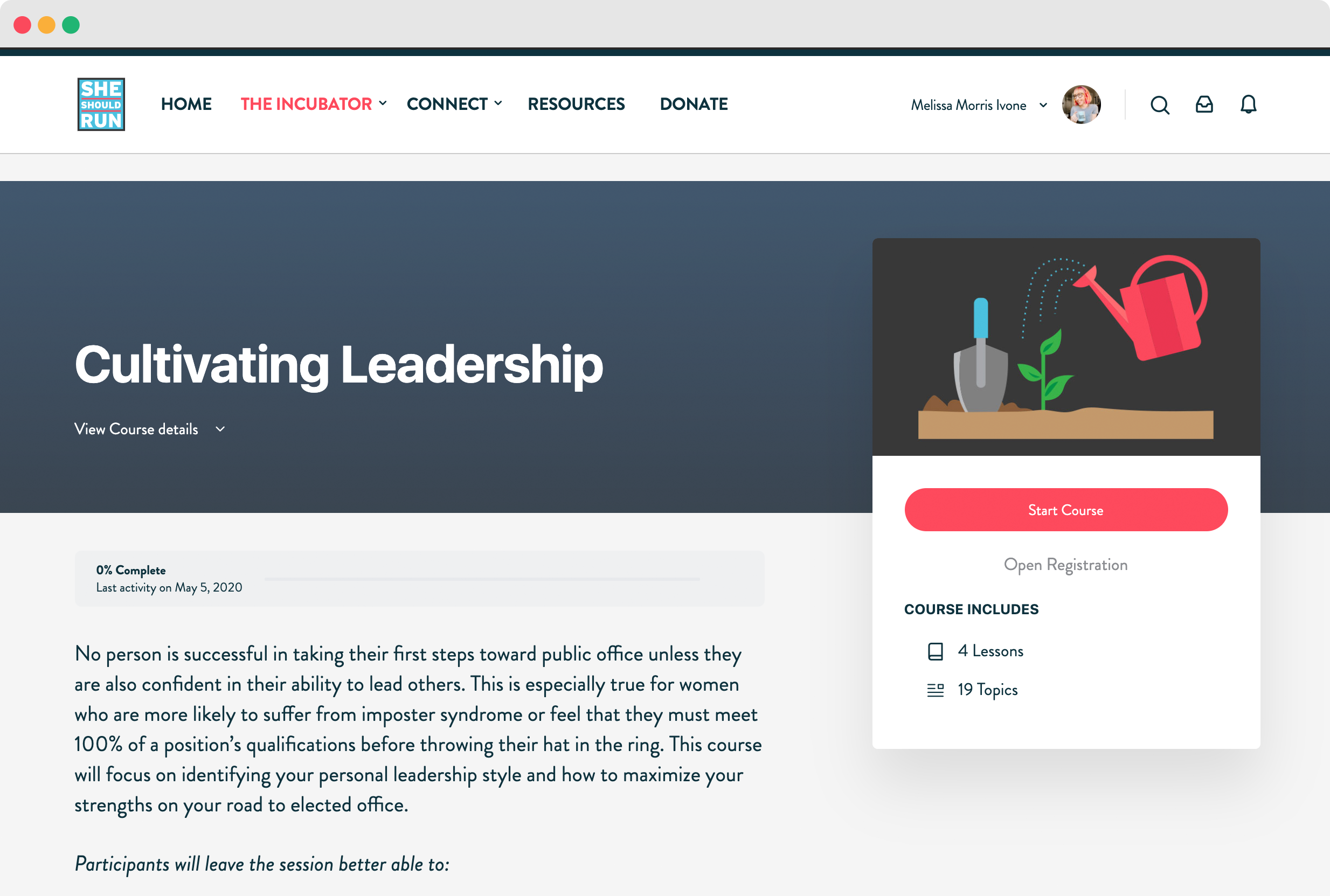 So whether you're an experienced Incubator user or you're completely new to She Should Run, you'll be able to get something meaningful out of the virtual space we've put together. 
Some of our new features include:
If you're already an Incubator member, there's good news! You're automatically a member of our Community, and you can log in using your existing credentials to see it for yourself. Go ahead and introduce yourself!
If you're new to She Should Run, create an account of your own, get unlimited access to our free tools and resources, and become a part of a community of women who are curious about what public leadership could look like for them. 
____
Building a website and community platform like this takes time, hard work, and heart. Your donation allows us to continue providing support for the next generation of women leaders. Give today.
Enjoying our blog content? Help pay it forward so more women are able to wake up to their political potential. Donate to support She Should Run.
Give Today