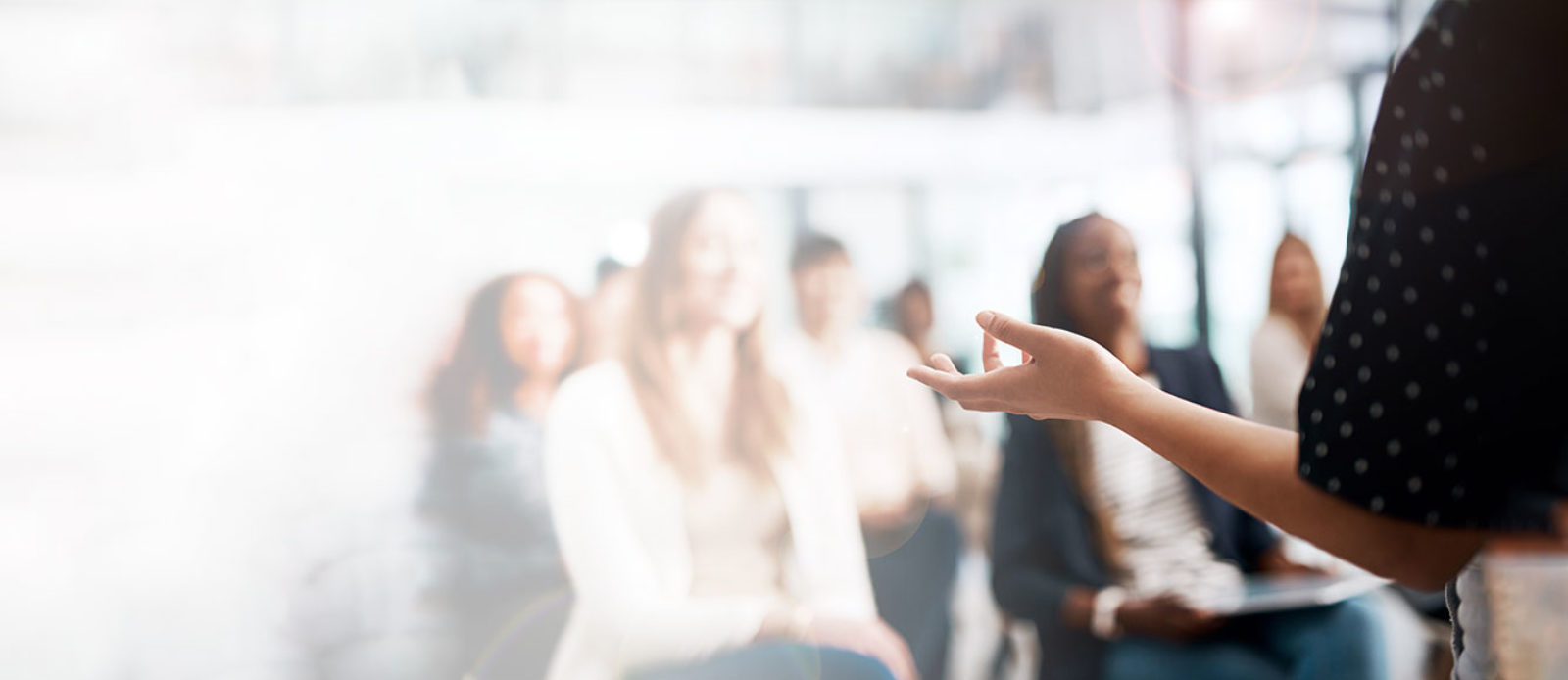 Workshops and Curriculum
She Should Run's suite of customized curricula allows partners to join the movement for women's representation in ways that meet their unique audience criteria. We provide research-backed, meaningful content that offers women at various levels of political awareness the actionable strategies that will enhance their role in civic engagement and present the possibility of a future run for office.
Get More Information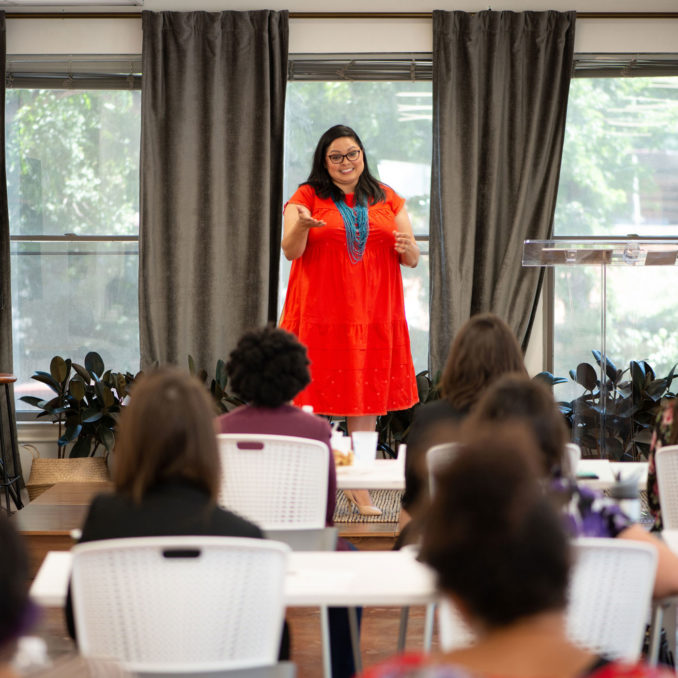 A Role for Everyone
Whether by encouraging more women to run, dedicating time and talents to public office, or simply learning more about the importance of women's political representation, there are actions both large and small that can have a significant impact on our democracy and the future of women's representation. Employers, academic institutions, and community organizations all see improved performance and enhanced innovation when engaging in healthy discussion and interactive learning that equip women with the skills and motivation to lead.
How It Works
We would be thrilled for you to invest in a She Should Run experience for your organization. When you complete the form at the bottom of this page, we'll follow up with a conversation to build the best option for your group within your budget.
Our content can be executed:
Virtually as a webinar; on-site in adherence with Covid-19 policies; or hybrid depending on your capabilities
For groups ranging from 5 to 500 and beyond
Our Offerings
Encourage Her: Uplifting Women's Leadership for a Stronger Democracy
Recent studies commissioned by She Should Run show that women are more likely to consider civic leadership if asked by a trusted source, like a family member, friend, colleague, or someone they admire. She Should Run will assist participants in defining their role as an Encourager and leave with a short list of the women in their lives they can help motivate to explore their leadership potential. Together, we can create a more equitable democracy by dramatically scaling the number of women considering elected office.
Attendees will:
Learn about the challenges our society faces when women are underrepresented in government.
Reflect on defining moments in their lives that drive their passion for social impact and uplifting others.
Learn how to identify women in their network with leadership potential and understand what motivates them.
Learn what an "Encourager" is and where they fit into the solution for gender equality.
Identify their "why" to keep them grounded and motivated when encouraging others.
Create a culminating roadmap of action items to encourage women in their network to take the first steps toward running for public office following the workshop.
What To Expect
A 60-minute workshop led by She Should Run leadership with hands-on activities to activate your audience.
Lively dialogue and learning among people of all genders on how they can be part of the solution for gender equality in our government.
Post-session access to ongoing engagement and resources within She Should Run's proprietary Community platform.
Cost
Custom to group size, format, and number of workshops offered
#250Kby2030 Lunch & Learn
Women are underrepresented at every level of the 500,000+ elected offices across the U.S. That is why She Should Run is driven by a bold goal to inspire 250,000 women to join our community by 2030. But we know in order to reach this milestone, we need to mobilize millions of women with straightforward information and simple tools that ignite their journey. Together, our critical mass of motivated women from all walks of life will change the face of our government and the world.
Attendees will:
Get a bird's eye view of the state of women's representation
Learn how to recognize and overcome social and personal barriers to leadership
Discover key motivators that can move women towards elected leadership positions
Understand their role in building an equitable democracy
What To Expect
A 60-minute presentation led by Should Run leadership
Lively dialogue and learning among people of all genders about the value of equal representation
Post-session access to ongoing engagement within She Should Run's proprietary Community platform
Cost
Power In Purpose Series
We know women are already leading – at home, at work, and in their communities. Research tells us that women already have all the skills they need to make a difference. They just need to believe it. She Should Run offers a two-part series where we help women unlock the power of their own experience and channel political curiosity into action.In these guided workshops, participants will first uncover their "why" – what moves them, motivates them, angers them to take action? Anything is possible when women leverage their unique identities and passions to a cause. Through breakout sessions based on a woman's individual mindset towards political office, we guide her to a place of awareness and empowerment.
Power In Purpose: Part 1 attendees will learn:
What it means to explore your "why" and work to articulate how your purpose connects to civic engagement
How to name the experiences that have shaped how you show up in the world and the issues you care the most about
How to recognize your personal fears and barriers to leadership
How to discover and define your personal guiding leadership values and strengths
Power in Purpose: Part 2 attendees will learn:
How to craft a personal narrative that connects your values, strengths, and experiences to your specific purpose
What it looks like to feel motivated, not discouraged, by your unique experiences
How to identify and connect your current skill set with political opportunities and/or civic engagement
How you can advocate for encouraging the next generation of women from all walks of life to see their potential in elected leadership
What To Expect
Facilitated learning experiences led by a civic leadership expert
An audience of inspirational women peers exploring their potential
Enjoy a hybrid instruction model w/ lectures, interactive learning, and guest speakers to hold your attention
Walk away with custom curricular materials for later use
Post-session access to ongoing engagement within She Should Run's proprietary Community platform
Cost
Custom to group size, format, and number of workshops offered
Bring Us to Your Organization