Connectors are social butterflies. Whether at a party, dinner with friends, or on social media, they love to be introduced or do the introducing. Their contact-list scrolls forever and aren't afraid to ask for help, especially since they're so willing to give it.
The Ties That Bind Us
Connectors are confident, persuasive, and relationship-focused. You can always catch a connector mingling and introducing one friend to another. They know how to make those instant connections with others and are often helping others make those connections themselves.
Connectors know the importance of having a solid network. They know how to build the network by being adaptable in any social scenario, including online through social media. If they see a gap in their network, such as a certain industry being underrepresented, connectors expand it by stepping out of their comfort zone and identifying opportunities to meet people in that industry. They also know the importance of nurturing their connections by establishing contact with their personal network regularly and offering assistance to others when needed. You will never catch a connector overusing a relationship!
As big-picture thinkers, connectors make great campaign managers as they are able to utilize their own and the candidate's network in order to see their candidate cross the finish line on Election Day. They also make great community outreach specialists or donors since they are not afraid to use their charisma and assertiveness to get the community to support their candidate.
When they're not running the campaign show as a campaign manager, you might catch a connector flexing their innate networking and marketing skills online as social media influencers or social media specialists. And if they believe in a certain cause or organization's mission, they're ready to let their followers know why they should support them too!
Connectors are the life-blood of the equal representation movement as they use their own personal networks, charisma, and influence to connect the dots and make sure everyone they know is supporting closing the gender gap in politics.
Next Steps for Connectors
Make a new friend by joining the She Should Run Incubator
Host a happy hour focused on gathering people who care about women's political representation
Volunteer on a campaign
Donate to a campaign
Vote
Examples of Connectors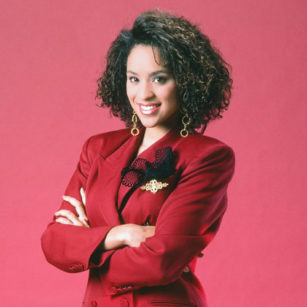 Hillary Banks
The Fresh Prince of Bel-Air
Hilary Banks is a career-focused woman who know what she wanted and went after it. She always exudes confidence and isn't afraid to tell it like it is. From hob-nobbing with celebrities to working her way up TV broadcasting ladder and securing her own talk show, Hilary knows the importance of connections. She certainly would make a great social media influencer, using her charisma to support women's representation.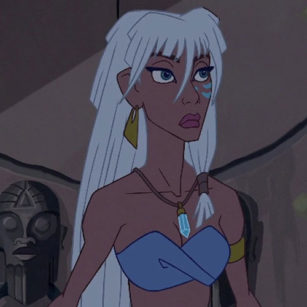 Kida Nedakh
Atlantis
Kida Nedakh has a very curious personality which drives her to always be learning and causes her to be welcoming to new people. Her interest in forming new relationships stems from her desire to learn more about the people she's meeting and the places they've come from. This personality trait makes her a strong connector and tied together with her strength and experience leading her own people, Kida could naturally transition from a connector into the role of a candidate.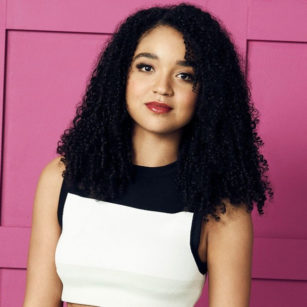 Kat Edison
The Bold Type
Kat Edison encompasses all that is a Connector. As the Social Media Director of a national magazine, Kat's daily responsibility is to connect with a digital audience. From covering sexual assault to issues regarding race, she uses her professional skills to bring awareness to others on issues she's passionate about. With the support of her two best friends and girlfriend, Kat's role as a connector ultimately leads her to become a candidate, proving that while you may start off at one role that doesn't mean you can't affect change in another.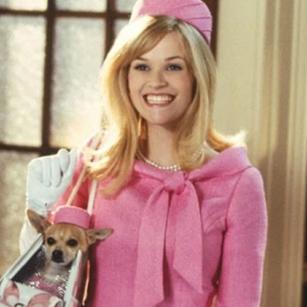 Elle Woods
Legally Blonde
Elle Woods has never met a problem she wasn't ready to solve, either with help from others or on her own. And she's never shy to return the favor! She always helps those around her whether it's her sorority sisters, her manicurist-turned-friend, or fellow law school classmates. Elle knows the power of connections, both tapping into them to support her bill in Washington, D.C. to expanding them to include mentors such as law school Professor Stromwell.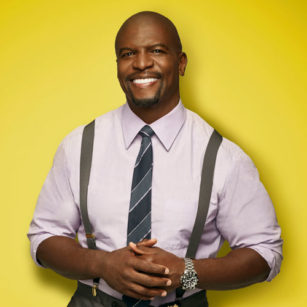 Terry Jeffords
Brooklyn Nine-Nine
Serious and kind-natured, Lieutenant Terry Jeffords supports his police department as they solve crimes and solve problems in their own personal lives. He is social, befriending everyone in the department and often spending time with them outside of work, including holidays like Thanksgiving. He isn't afraid to ask for help from his colleagues or return it, often consoling his fellow detectives when they are having a hard time. As a relationship-focused individual, he is able to navigate the idiosyncrasies of his colleagues very well.
Relevant Articles for Connectors
---