What It's Like to Be a City Auditor
Did you know there are over 500,000 offices in the United States? That's why we're diving deeper into the different offices at the local level that are waiting to be filled by qualified women like yourself.
City Auditor Megan Kilgore joined us recently for our Road To Run event on finding purpose in public leadership. From the city of Columbus, OH, Kilgore was elected City Auditor on November 7, 2017 and took office on January 1, 2018. She is also an adjunct professor at the John Glenn College of Public Affairs at the Ohio State University, where she teaches a graduate-level course in public finance. Here she shares with us what life as a City Auditor looks like.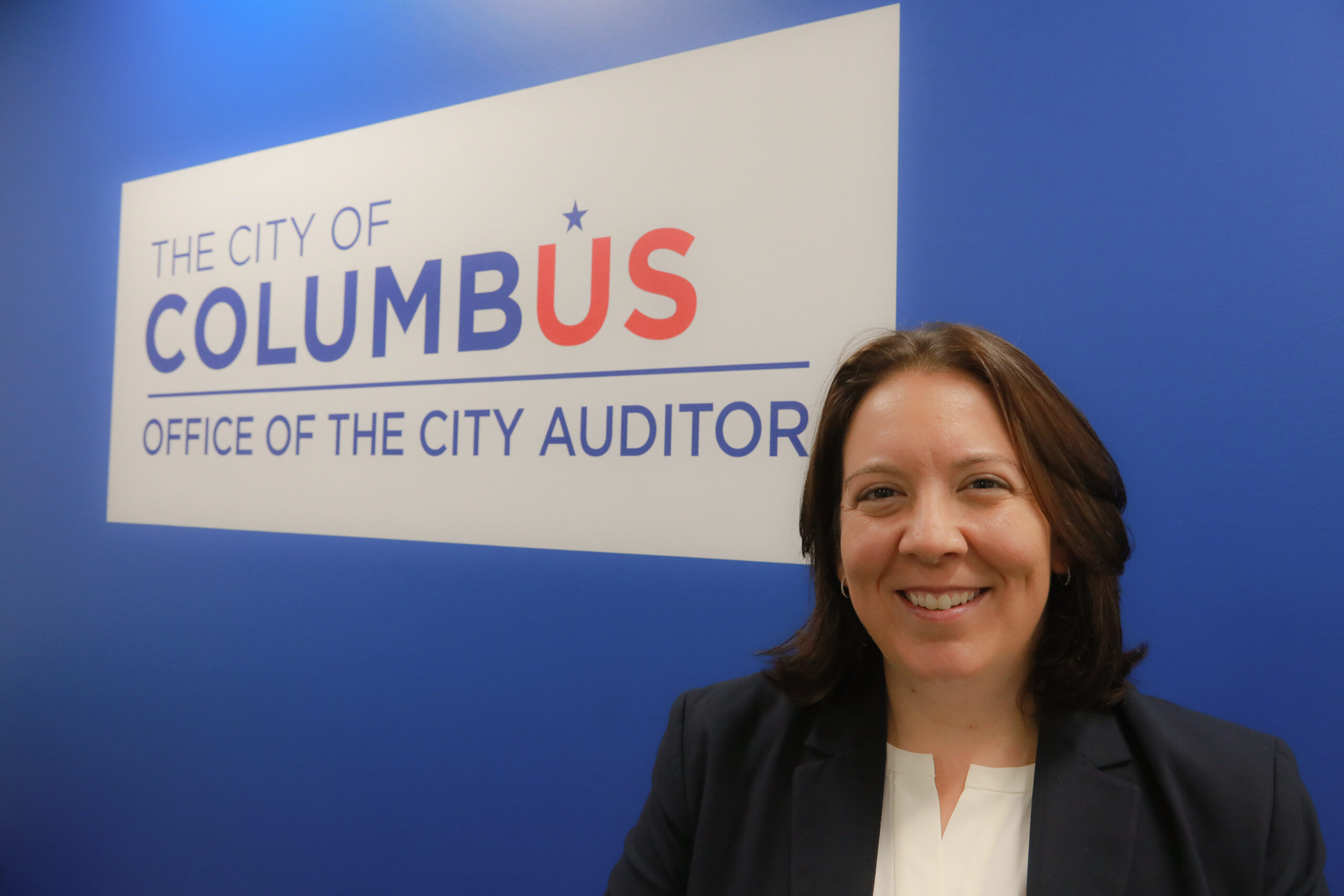 Tell us about your professional and personal background. 
I've worked in the field of public finance for most of my life — both in the public sector and the private sector.  I've also focused my education around this field as well; I have an MPA from Northwestern University and now teach a graduate public finance course in the John Glenn College at The Ohio State University.  In the private sector, I was a Municipal Advisor, representing governmental clients of all sizes as they planned for and financed their capital projects (e.g. how to finance water systems, how to create an economic development district, etc.).  This was a phenomenal experience – and I got to work with states, counties, cities, school districts, and townships – all of which had unique challenges/opportunities that aided in my preparation for this role.  
When did you realize you wanted to run for City Auditor? What about the position appealed to you?
When you're contemplating public office, you have to answer three questions — the What, the How, and the Why.  The How and the Why were easy for me.  I knew from a young age that I wanted to run for office and I had enough experience from volunteering on campaigns that I knew how I wanted to run my campaign.  The What was important for me to discover — I needed to find an office that fit both my experience AND my passions.  
What are three key skills you would say are important to have if someone wants to run for a City Auditor position in their town? Would you say there's a specific background or education needed to run for this position? 
Any role within the field of public finance requires creativity, thoughtfulness, and a desire to learn.  I often say working in this field is like being a chef in a very busy kitchen — on the surface, the work can seem complicated and daunting, but one day you add a little flour, the next day some eggs, and over time, you're able to solve problems through creative and thoughtful ideas.  
Describe a typical day for you. What kind of meetings do you have? What projects are you working on? 
Every single day is quite different!  A portion would be devoted to whatever is the "hot topic" of the week, requiring timely decision making.  A portion is more routine, keeping on top of regularly scheduled meetings with policy makers, community leaders, and the like.  I also spend a portion of the day reading, keeping up on industry news, and having conversations that pertain to passion projects.  For example, right now I'm spending a good deal of time on broadband infrastructure.  
A typical day?  In pre-COVID times, I might have coffee with a CEO of a large corporation, have internal office meetings at City Hall, welcome a group of new Americans to our city, have lunch with a community leader, meet with the City's Development team about a new economic development project, and then speak at a non-profit's board meeting.  All of this work continues, it's just currently virtual!   
How often do you speak with constituents? 
Daily!  Sometimes hourly!
How do you balance the demands of your role with other important aspects of your life, i.e. family, personal interests, etc? 
Everything is largely blended, but for me, that's what makes it fun!   (I should note that I'm a huge extrovert!)  
What's the best part about being a City Auditor?
Every day, when I walk downtown or I drive through neighborhoods, I can see the tangible outcomes of our work – we bring in the revenue necessary to fund and figure out how to finance the infrastructure that you use daily.  From safe sidewalks, to the new road that was built to serve population growth, to the new fire station.  Take your dog to a municipal dog park?  That's the result of capital planning and fiscal management.    
On the flip side, what's your least favorite part?
In public service, we can prepare (and over prepare) for the things we can control, but sometimes we're faced with challenges that we have little control over (i.e. the job losses from COVID-19) that have real, hefty consequences to our citizens.  

What are you most proud of accomplishing during your time as City Auditor? 
Championing equality and equitable policy by showing the $$$ impact of inequality.  
As Auditor of the City of Columbus, I am committed to laws, policies, and practices that are inclusive of all people not just because they are socially responsible, but because they are good for business. 
Anything less than full equality is the equivalent of a small business placing a "you are not welcome" sign on their door.  This is not a political issue. This is basic economics. 
What fictional character from a TV show, movie, or book do you think would make a great City Auditor? 
Nancy Drew.  Who didn't want to be Nancy Drew when they read the books?  Smart, creative, great problem solving skills, and the ability to work with all sorts of community members.  She used her intelligence, persistence, and great people skills to find the best solution.  
What advice would you give a woman who's considering running for office, but is unsure if it's right for her? 
Define your How/What/Why.  If the "Why" is clear for you, go for it.  We'll help you figure out the "What" and "How."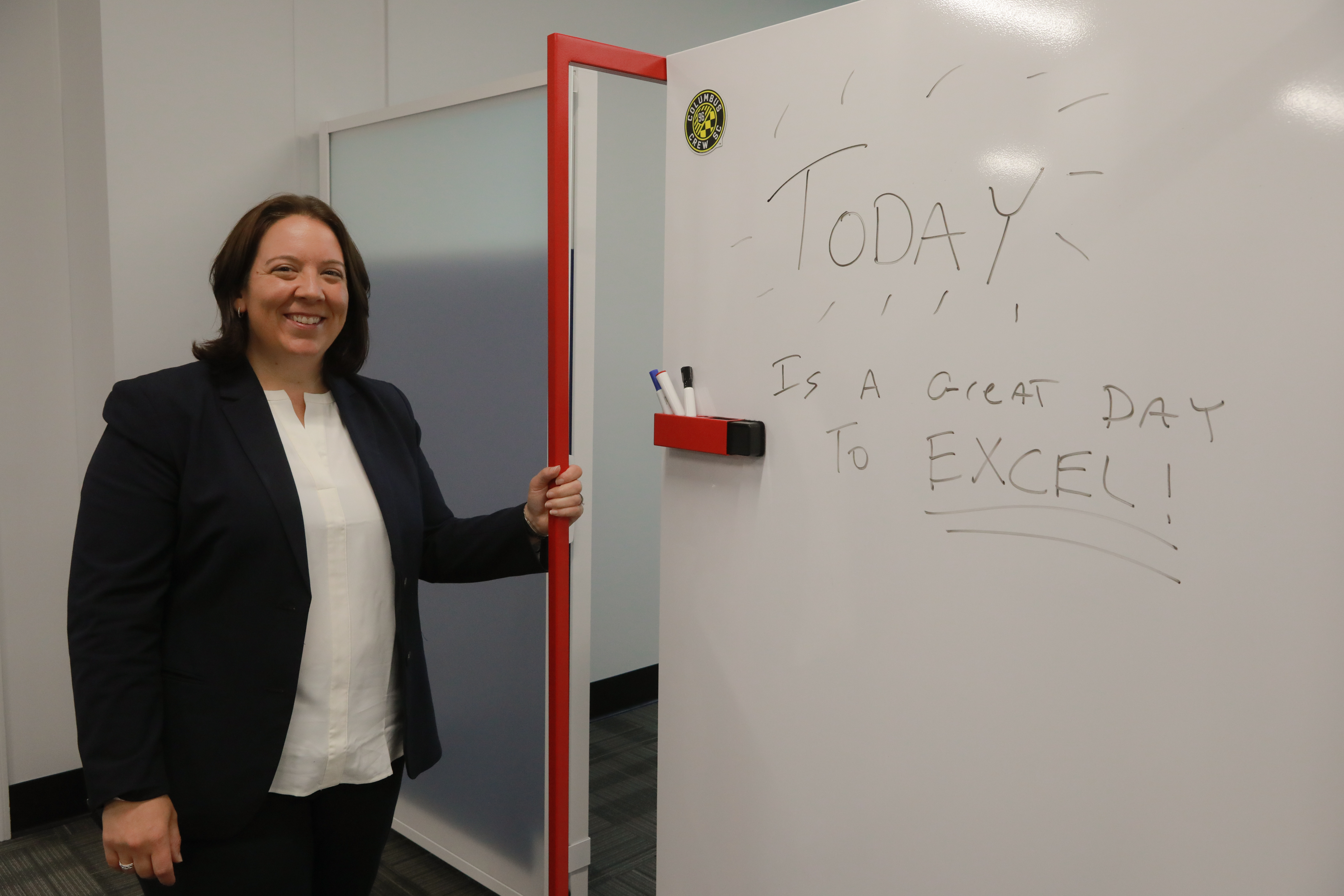 _____
To hear more from City Auditor Megan Kilgore, check out our episode of Road To Run Purpose where she dives into how she discovered her's through public leadership.
Enjoying our blog content? Help pay it forward so more women are able to wake up to their political potential. Donate to support She Should Run.
Give Today