Loving Local—4 Everyday Ways to Make Connecting with Your Community a Habit
by Grace Lu
There are countless reasons to get involved in your community, from engaging with causes you care about to finding unique support networks and just getting to know your neighbors. But it can be hard to find the right place to begin! Diving headfirst into organizing a campaign or designing an event from scratch can feel overwhelming. Fortunately, communities are created from actions both big and small. When repeated over time, little routines can have huge impacts! If you're looking to show your love for the local, here are four everyday ways to make connecting with your community a habit.
1. Stay Informed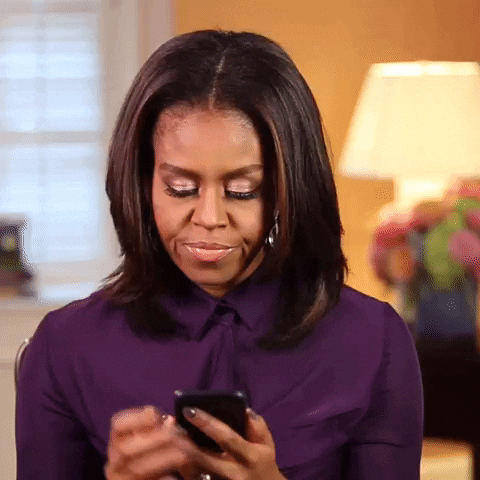 If you like starting the day with a scroll—through Instagram, TikTok, or your email—look no further for an easy way to get more involved. Consider signing up for newsletters and following social media of your favorite local businesses, organizations, and elected officials! From being the first to know about new menu drops at the restaurant down the block to ensuring you're up-to-date with local ballot initiatives, staying in the loop is the first step to becoming an active member of your community. Staying informed can be easier than you think–it often takes only a few clicks.  
Not sure what to search? Try these:
Check if any of your favorite local businesses—restaurants, coffee shops, bars, shops of all kinds—have social media profiles on the platforms you frequent. Bonus: leave them a positive review on Google or Yelp.
Get to know your local elected officials! You can find out who represents you here, then sign up for their mailing lists.
Look into calendars for local sports teams, parks, museums, and community centers.
Keep up with the local news in your format of choice—newsletter, podcast, radio, or just the good old-fashioned newspaper!
However you decide to stay in the know, the important thing is being aware of what's happening in the world around you. That way, you never miss a chance to engage with causes you care about. Even if it's just sneaking in a few posts about small businesses and local politics into the sea of other content on your FYP, keeping yourself informed is a crucial way to connect with your community regularly. 
2. Look Into Your Existing Habits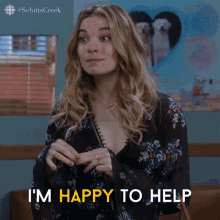 Beyond a morning scroll, there are plenty of opportunities to incorporate community involvement into your routines and hobbies. Many daily habits offer the perfect opportunity to add small acts of kindness! The important thing is to find what works for you based on your lifestyle and preferences and consider taking things you already do just one step further.
Here are some suggestions to get you started:
Try starting a chain reaction when running an errand:

Leave a surprise in a library book—anything from a sticky note to pressed flowers is sure to bring a smile to the next reader
Leave quarters at the laundromat with a happy message
Pay for the next person in line when you're picking up your morning coffee

Shop small:

Opt for take-out from a local restaurant instead of bigger chains
Turn to local artists and artisans next time you're searching for unique gifts
Buy locally grown produce at farmer's markets or designated sections at some grocery stores
When you're online shopping for anything from home decor to a trendy new accessory, try adding the word 'local' to the end of your search! 

Next time you're out for a walk, take a garbage bag with you to pick up any litter along the way—there's no better way to get some exercise.
If you have leftovers after cooking, consider dropping some off for neighbors! Since food is pretty much a universal love language, this can be a great way to check in on those next door and signal that you care. It may even start a cycle of sharing your favorite meals—you never know until you try!
For a more detailed guide on personalizing a plan for getting more involved, check out our free Building a Better Community email course!
3. Have Fun With It!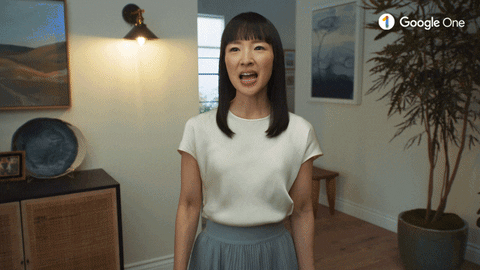 Connecting with your community is rewarding for both those around you and yourself. There are countless ways to have a blast while also showing your support. The next time you're looking for something fun to do, start by looking at what's happening near you.
Here are some ideas for inspiration:
Find out what farmer's markets are open near you and when—going together with friends and family makes for a fun morning out. Bonus: for a challenge, plan a themed brunch or dinner party around the freshest produce you can find! The best part is that most farmer's markets follow weekly rotations, so you can see what fits into your schedule and consider visiting regularly.
Look for upcoming live music, art fairs, or sports games for your weekend plans! You never know what hidden gems you might discover. Keep an eye on community bulletin boards, webpages, and Facebook pages, or try a quick Google search to find upcoming events near you.
Familiarize yourself with local parks, museums, and community centers. See if they host anything that excites you, which can be anything from special exhibits at an observatory to Saturday morning yoga at a recreation center.
Plan a passion project based on your interests! 

If you love home decor, put a potted plant on your front porch to spruce up your entire neighborhood and give yourself something to tend to.
If you're an avid reader, set up a mini free library where passersby can drop off old books and discover new stories!
If you're into gardening, start a community garden or plant a tree! Check with your local parks department to find the best place near you.
4. Let Your Schedule Be a Guide, Not a Barrier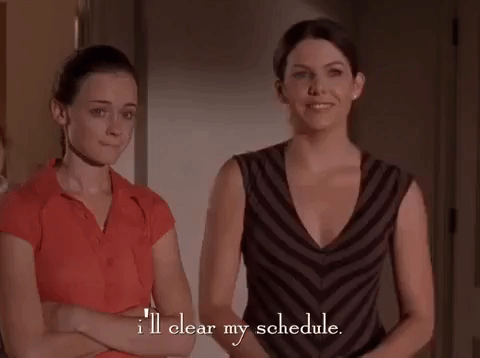 Fitting community involvement into your schedule isn't always easy. Most of us have enough on our plate between work, school, family, friends, and/or hobbies. But your schedule doesn't have to be an obstacle to overcome. The best ways to connect with your community are those that work for your lifestyle and preferences—the ones that are sustainable, exciting, and satisfying all at once. 
When it comes to getting involved, here are some tips on making your schedule work for you:
Find volunteer opportunities based on your availability and interests. Regularly giving your time to a cause you care about is a great way to directly give back to your community, but that doesn't have to be five hours a week. It certainly can be, if that's what works for you, but it can also be one hour every Sunday or helping out at one event at the end of every month. And in terms of how you choose to give your time, think about what you are passionate about:

If it's education, consider tutoring.
If it's animals, see what you can help with at your local shelter.
Check out what types of opportunities are available at nearby museums, libraries, nursing homes, youth organizations, and places of worship.

Set aside an hour at the beginning of each month to look at a calendar of upcoming events in your local community and government. Planning commitments like attending town hall meetings or participating in a walk/run for a cause ahead of time can ensure they don't get lost in busy schedules—and give you something to look forward to!
Ultimately, connecting with your community on a daily basis is a crucial part of driving change. Giving back can (and should) be fulfilling and fun for both you and your community, so find ways of getting involved that match your lifestyle and preferences! Start by staying informed, whether by following local businesses on Instagram or reading the local newspaper, and looking into your existing habits for places to incorporate small acts of kindness. Remember to have fun with it—you might not need to look further than just down the street for a memorable night out at a local fair. And let your schedule be a guide, not a barrier. After all, the habits that last are those built around your availability—not the ones that feel like unwanted obligations.
If you're looking to take it one step further, gradually increase the level of your commitments. You can up the frequency of habits like setting aside a little more time each week to volunteer or picking up another passion project. And you can consider taking on a more active role in shaping your community by making your voice heard—speaking up at town hall meetings, writing to your local elected officials—or running for office yourself! There is no limit to how big of an impact you can make.
Enjoying our blog content? Help pay it forward so more women are able to wake up to their political potential. Donate to support She Should Run.
Give Today