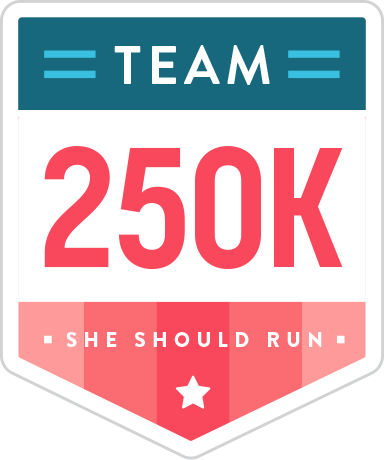 Help us see equal representation in government in one generation by joining Team250K. Team250K is a collective effort led by donors like you to drive financial resources, passion, and talents towards seeing 250,000 women running for office by 2030.
Is your donation a gift? You can download a customizable She Should Run gift certificate upon processing your donation. A link to the certificate will be immediately available via your donation thank you message and email receipt.
To make a donation in memoriam, please contact us directly at [email protected].
Contributions to She Should Run (EIN: 20-4210843), a non-profit 501(c)(3), are tax-deductible to the fullest extent of the law.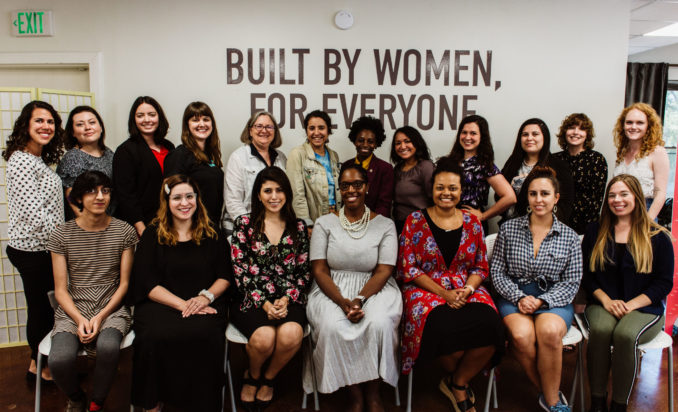 One Step Closer to Equal Representation
From helping us keep the lights on at HQ to funding our programs and technology platforms that bring more women together to discover and pursue their political leadership ambitions, your monthly gift can get us one step closer to true gender parity.
The Impact of Your Dollars
As a member of Team250K, your monthly gift will help countless women discover and cultivate their political potential–women who don't yet realize that they have what it takes to lead in their communities.
Your dollars will:
Enable a future candidate to receive support and coaching from experienced Program Facilitators through She Should Run Incubator's in-person and virtual Cohorts
Kickstart a woman's journey to political leadership by empowering her to access the She Should Run Incubator free of charge
Ensure that a woman who needs encouragement to think about running for the first time hears it from everyone she knows by expanding free access to our signature Ask A Woman To Run content and digital tool
As a Member of Team250K, You'll Receive
A personalized welcome kit and surprise treats throughout your membership
Regular news updates on key developments in the movement for equal representation
Discounted tickets and VIP status at upcoming She Should Run events and meetups
The Power of a Monthly Gift
Each month, Team250K members go above and beyond as super fans to monetarily support our Incubator programs and the women they serve. Here's why:
It's convenient.
We make it really easy to make a difference through monthly giving. Donations can be automatically processed each month and you'll have access to a custom donor dashboard where you can manage your gift, letting you be as involved as much as you'd like through each season.
You become a part of a special community.
We believe everyone belongs in the movement for equal representation. Through special perks and opportunities for connection, you'll have lots of chances to show off your team spirit in a community of sustainers and supporters who share your same ideals.
Your impact is compounded.
We play a long game at She Should Run and we don't intend to lose. As part of Team250K, you'll run the race alongside every woman considering public service as her next step. You'll fuel her success with generosity and remind every future leader that she doesn't have to face this feat alone.