This isn't the Insider's first rodeo. Their experience has trained them to keep eyes open for possibilities, and once they see them, their problem-solver tendencies can be quick to take over. Insiders are eager to share their hard won knowledge with others.
They Get the Job Done
An insider is a political-savvy, passionate person who keeps their eye on the prize and knows when to pounce. An insider may have been involved in the game of politics for quite sometime and knows how to use their political influence to make things happen.
An insider can be seen creating a platform or message utilizing their subject-matter expertise, envisioning a strategy to get their vision or message across to the right people, and negotiating with other insiders to take an action that supports their message, vision, or platform. An insider is also known for taking risks because they know that nothing gets done without putting yourself out there and going to bat for what you believe in.
As people with high political status, an insider makes for an impactful lobbyist as they can navigate political relationships successfully to secure support for their legislation. An insider may be a former candidate or elected official who uses their network to leverage power and make change in their community. As a passionate person, an insider makes for a powerful political party official as well. Using their political knowledge and relationships, they are able to seek out potential candidates and grow support for their political party.
Since an insider loves to help and flex their ability to do so, they make great mentors for the next generation of women leaders. They use their network to help expand their mentee's network in key areas and rely on their political knowledge to help a mentee navigate the path to elected office.
An insider is what we need to move the needle forward for equal representation. They use their political capital to inspire, inform, and empower the next generation of women leaders and encourage their fellow insiders to support closing the gender gap in politics.
Next Steps for Insiders
Serve as a mentor for a woman looking to run
Talk to others about the importance of women's representation and share what you know
Encourage your local party to invest in women candidates
Write an opinion piece on why we need to see equal representation in this lifetime
Join a candidate's administration/team
Examples of Insiders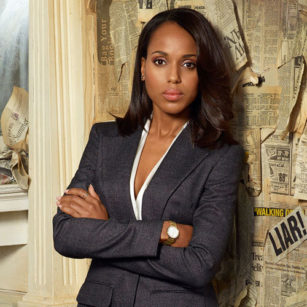 Olivia Pope
Scandal
Olivia Pope is a tenacious, powerful crisis manager. She uses her political connections and influence to help her clients get out of sticky situations and get what they want, including the presidency of the United States. Because of her knowledge and ties to many different political players, she's often in the know before anyone else, making her an important addition to any candidate's campaign. Her energy, intelligence, and quick-thinking are all that make her an influential insider.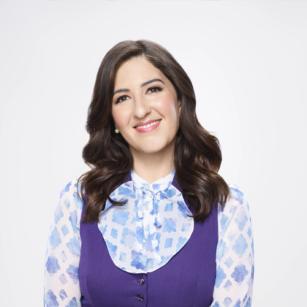 Janet
The Good Place
Created by the "the Makers of Light, Darkness, and Everything" Janet is always courteous and non-judgemental by design. Every time Janet reboots, they improve. After approximately 827 reboots, Janet has shown the development of emotions which is unheard of in Janets, and they are "maybe the most advanced Janet ever." Along the way they picked up emotions, including love. With all knowledge of the universe and multiple superpowers, Janet is an extremely powerful Insider to all the happenings in the Good Place.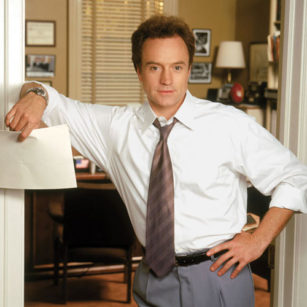 Josh Lyman
The West Wing
Josh Lyman uses his sharp, politically savvy-mind to help the president succeed both as his Deputy Chief of Staff and Chief Political Adviser. Spending most of the time at the White House, he sees his colleagues as family and isn't afraid to disagree with them when he cares about an issue at stake. He isn't one to sugar coat things but this has gained him respect from his team and credibility in his field. With his boy-ish charm and problem-solving tendencies, Josh makes a superb insider that could help close the gender gap in politics.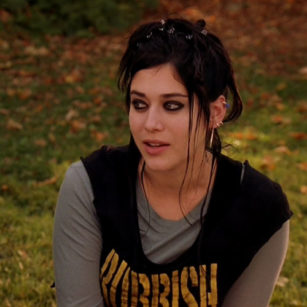 Janis Ian
Mean Girls
Janis is not new to the game of high school politics. Sure, she may have been burned in the past, but it has made her stronger. She knows the tricks of the popular crowd and how to incite a full regime change. By helping her candidate navigate the right relationships and power moves, Janis is instrumental in accomplishing what nobody thought was possible–"a Girl World at peace."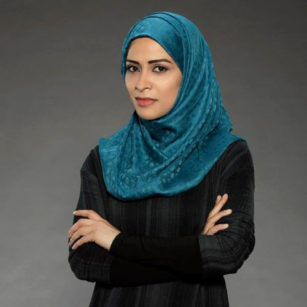 Raina Amin
Quantico
Raina is a strong and dedicated woman who is loyal to the United States and follows the traditional principles of Islam. Her career as an agent and interpreter in the FBI gives her knowledge on the ins and outs of the U.S. government, as well as insight on relationships with other countries. Utilizing her intimate knowledge of bureaucracy, Raina would be an impactful adviser for any elected official who wants to strengthen their governing abilities.