If you care, you're qualified.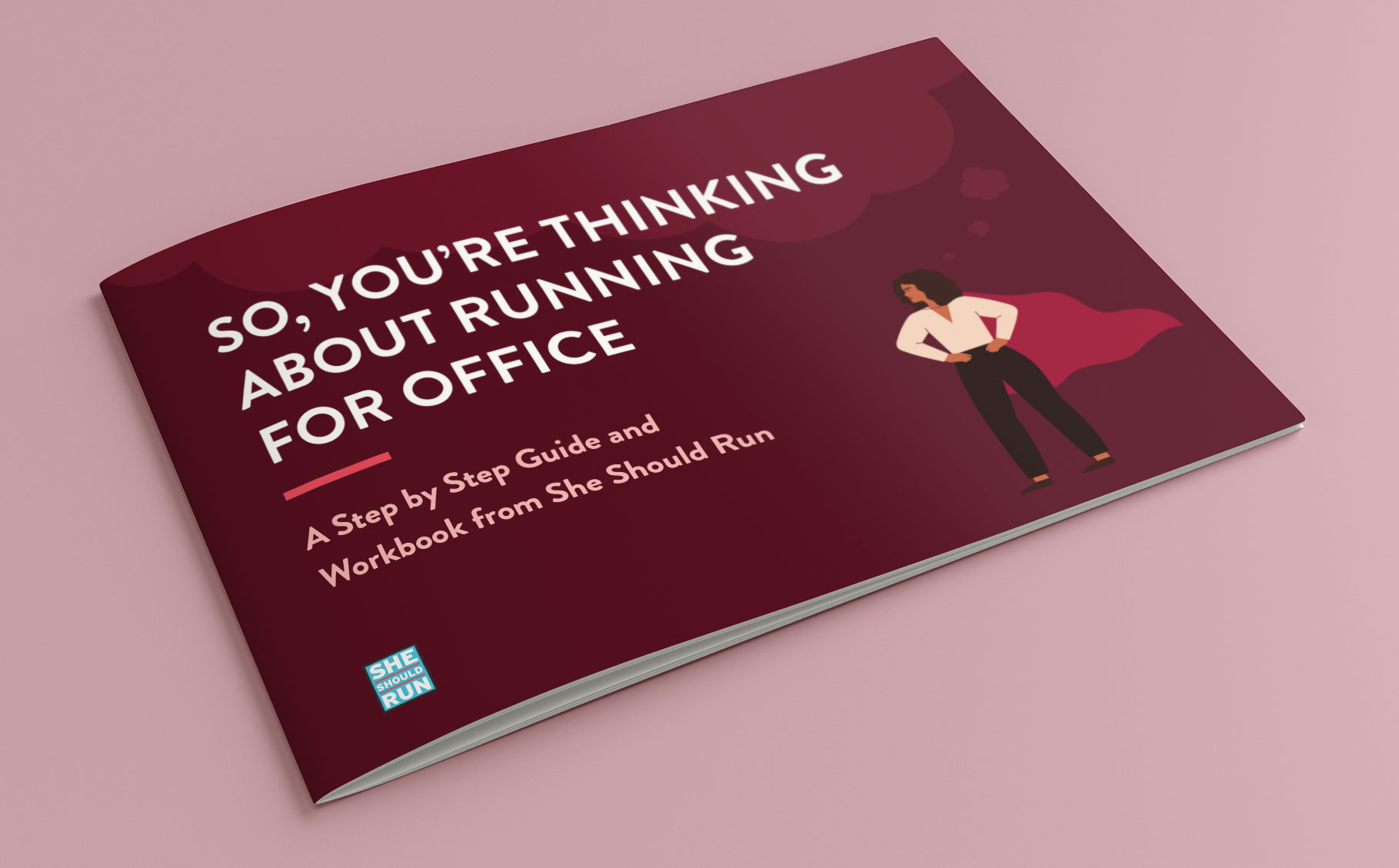 She Should Run's free step-by-step guide, So, You're Thinking About Running for Office, helps women see they already have what it takes to lead and offers tangible next steps to turn that awareness into political action.
Some of the topics covered include:
Four things to figure out while you're in the consideration phase
What to know about campaigns
Activities to help you prepare
Questions to ask yourself before you commit
Download the guide today to help support your exploration of public office.
Download the Guide
Join the She Should Run Community get this free guide and unlimited access to all of the curriculum, content, and connection you need to confidently take your first steps toward public leadership.
Already a Community member? Log in here.