New Year, New Faces!
As the great Smash Mouth once said: "The years start coming and they don't stop coming." 2023 is no exception–am I the only one who feels like January absolutely flew by? Maybe it's because we at She Should Run had a pretty action-packed start to the new year, between launching a new series on Instagram, celebrating the record number of women sworn into the 118th Congress (and a rather interesting lead-up to the official start of the legislative session), saluting New Zealand Prime Minister Jacinda Ardern's decision to step down, raising our eyebrows at the lack of representation this awards season, and welcoming three new faces to our team (you'll get to meet them below). 
How's your 2023 going so far? Let us know in the Community! And a bit of shameless self-promotion: if you're thinking about how to achieve your personal development and community engagement goals this year, check out our 2023 bingo card for different activities you can do throughout the year. 
Alright, let's get into it–I'll turn it over to Grace, Sarah, and Sophia to introduce themselves!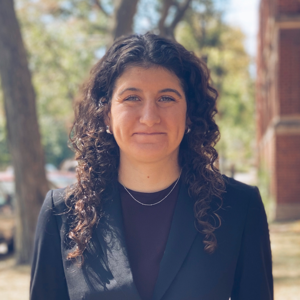 Grace Zandi, Program Intern
Hi everyone! I am originally from the East Coast–Philly born and raised!–but I am currently based out of Chicago, where I am studying Public Policy at the University of Chicago. My background is predominately in policy work, but I am interested in learning more about the non-profit space and encouraging women to run for public office! When I am not working, you can find me exploring the Chicago food scene or running. Please do not hesitate to reach out to me at [email protected] or in our Community @gracezandi.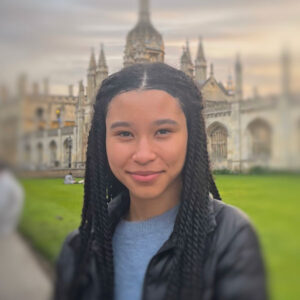 Sarah Hopkins, Communications Intern
Hello! I'm thrilled to be the Communications Intern for She Should Run! Originally from Orange County, California, I'm studying Creative Writing and Cinema and Media Studies at the University of Chicago. On campus, I'm an editor and writer for Blacklight Magazine, a student publication sharing marginalized voices. At the independent student newspaper, The Chicago Maroon, I serve as a senior copy editor. This past year, I worked as a research assistant on a nonfiction book project focusing on Black motherhood in America. When I'm not working or studying, you can find me reading or tending to my houseplants 🪴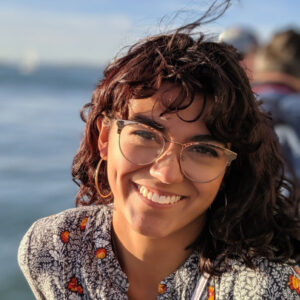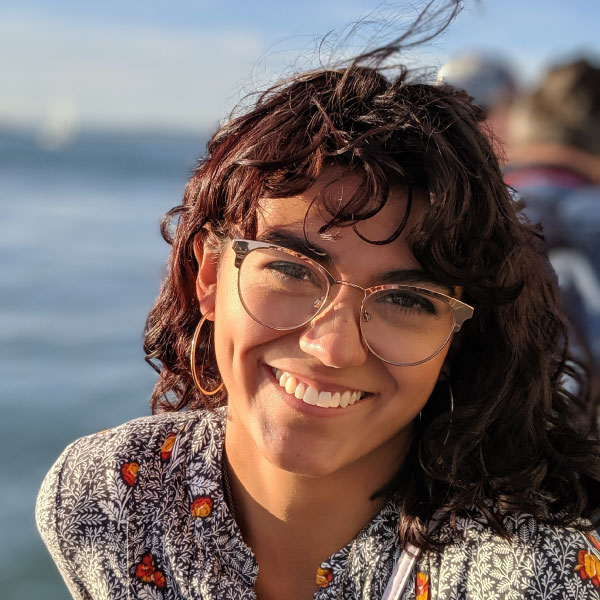 Sophia O'Neal
Sophia (she/her) here! I'm from California and have moved around between Oregon, Pennsylvania, and Montana, and now I call Washington, D.C. home. I've spent the past 7 years volunteering with and leading campaigns in field and online fundraising. You'll quickly come to find that I love, love, love this line of work, and I'm over the moon to now be working with She Should Run helping bring new women into the political fold. Outside of work you'll usually find me crocheting, listening to Taylor Swift, or watching reality TV (unless it's baseball season, go Giants!). I'm eager to help your office-running journey, so please don't hesitate to reach me at [email protected] or in our Community at @SophiaONeal.
Enjoying our blog content? Help pay it forward so more women are able to wake up to their political potential. Donate to support She Should Run.
Give Today