Get to Know Kathleen Kiernan
Get to Know Kathleen
I am originally from Woodstock, Georgia which is a suburb of Atlanta, Georgia. Currently, I live in the nation's capital. I loved growing up in the South and the unique perspective on the world it's given me. Plus the manners you're instilled with take you a long way. I love living in Washington, D.C. and frequenting the museums, monuments, and spots that are unique to D.C!
I am an improv enthusiast and just wrapped up my first official classes! I've loved watching improv since college, and if I wasn't working in public service, I'd be living in L.A. and working on becoming the next Amy Poehler! In my free time, I love hanging out with my friends, reading new books, going to brunch, or catching up on the newest season of Queer Eye.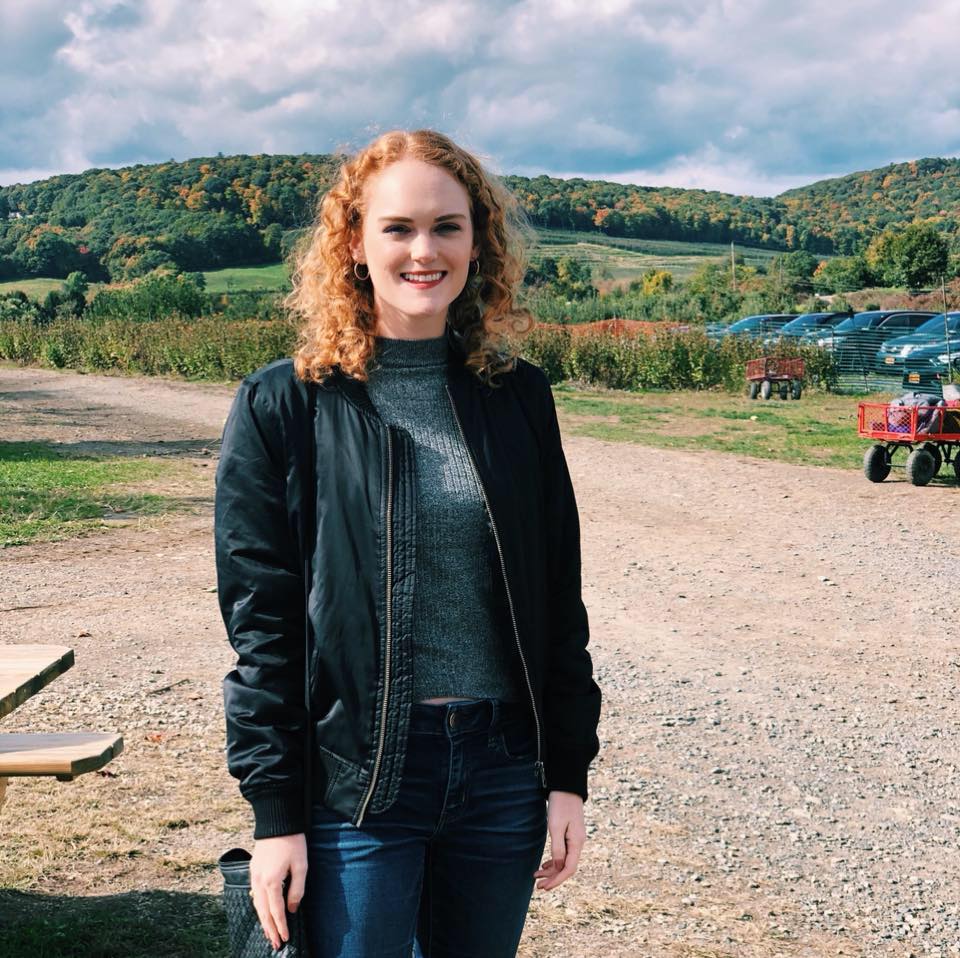 What do you do at She Should Run?
On the programs side, I manage operations and logistics to ensure our community members have everything they need. I also manage engagement virtually with our community members. On the communications side, I create all of our social media, write our weekly newsletter, The Warm Up, and assist with creating strategy for how we will reach hundreds of thousands of women and encourage them to run for office.
Have you always been politically active?
I have. I always tell people that growing up at my house, dinner with never just dinner. It was dinner + debate! My parents were always discussing what was happening in the news, and I would often watch the news with them. I started to care more about policy in high school, writing for our student newspaper and managing our editorials section. I fell in love with my social studies classes, and my favorite class to this day was AP U.S. History with Mr. Peacock! His class instilled in me the value of understanding how people's small, daily choices impact their communities and our nation.
Do you think you'll follow in the footsteps of our amazing Incubator members and consider a run for office someday?
I do consider a future run for office. Being from Georgia, I was especially excited by Stacey Abrams' recent run. While the results weren't what I was personally hoping for, I loved seeing how Abrams has continued to step up and demonstrate what a leader looks like. Her run was encouraging for what women can do in Georgia! And if I do run, I want to go back to the Peach State and run for local office, focusing on making a difference in my community there. Who knows? You might just see my name on yard signs in a few years.
Have you had an 'a-ha' moment in your life where you realized you CAN be a leader?
Yes. When I was serving in student government as a senior in college, it was my first true leadership role. I was pretty nervous during the interview because I hadn't served in a true leadership position yet, but when they asked me why I wanted the role, I told them, "I'm ready to serve my school. I want to be a leader, and I know I'm ready."
It really hit me later when my co-director and I launched our first initiative, which was a student-wide voter registration drive. All of these volunteers were looking at me and my co-director for direction and leadership. That moment made me realize that I was right: I was ready to be a leader.
What about your role at She Should Run gets you the most excited?
I love engaging with the women in our programs. Seeing them start out unsure about if they can run for office, and when they finish our programs saying that they can run and are ready to start makes me so excited about the future of women in politics.
What piece of leadership advice would you give your ten-year-old self?
Be confident and believe in YOURSELF. You are worth loving and you have an incredible voice that deserves to be heard. Don't be afraid of failure because that will only make you stronger. If you lose, you'll know exactly what you need to do next time to win.
Who is your role model?
I love love love Janelle Monáe. I started listening to her a couple of years ago and her music is so encouraging and inspiring. "Django Jane" is my pump up song! She knows what it's like to feel like an outcast because you're different, and she channeled that difference into something beautiful. She's all about empowering people to find their voice and use it. I am always inspired by women who are unapologetically themselves, and I see that in the way Janelle Monáe writes her music, dresses, and lives her truth.
Who is a woman in your life that you think should run for office and why?
My best friend Christina Herd. She is one of the most selfless and kind-hearted individuals I know. We've been best friends for almost sixteen years. I've seen her demonstrate leadership as a Girl Scout (she got her Gold Award!), in our high school newspaper, as president of her theater club in college, and now working in public service in Atlanta. I'd be her campaign manager any day.
Why do you think it's important for women to step up and get involved in politics?
First, how can we say we have equal representation if we don't have people from all different backgrounds serving in office? Our democracy won't be complete until it looks like the people it represents.
Second, women's voices are needed at the table. I want to live in a world where women are serving at the highest level of office and any little girl can think to herself, "When I grow up, I'm going to be President of the United States," and that thought is never dismissed or dismantled by society.
Enjoying our blog content? Help pay it forward so more women are able to wake up to their political potential. Donate to support She Should Run.
Give Today