Balancing It All by Councilwoman Aimee Newton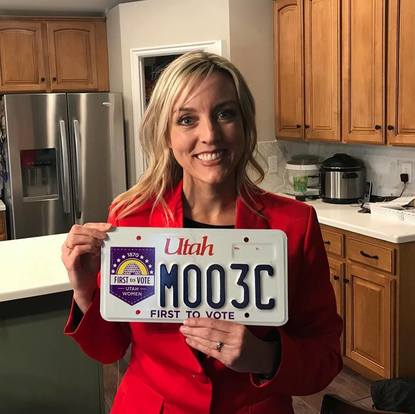 I remember it vividly… my husband and I were laying in bed one October night in 2013. I had several people approach me about running for office—the Salt Lake County Council had a councilmember who would be stepping down soon. The nine-member council had no women serving and several people had reached out to me to see if I would run.
"Have you ever thought about serving on the county council?" I was asked on Facebook messenger. "Nope," I replied.
I was happy with my situation. I had a public relations firm and was working for four clients—my largest was Taylorsville City and I was their first Communications Director. I also had four children ranging in age from 9-17, and my business provided me great flexibility so I could be home with my children after school. It was a great situation for our family and I always pinned myself as someone who loved government and policy but was better as a staffer than as an elected official.
As we lay in bed, I threw out to my husband the option of stepping back from my clients to consider this run for office. He said, "If you want to quit your job and run for office, I would totally support that."
Something about his statement of support struck me. My salary would be cut in half if I did that, and yet he was willing to support me. So I did it. I gave my clients notice that their contracts would end at the end of December. January was when I needed to run and I didn't want to have any potential conflicts. Basically I walked away before I even knew if I would win. So I knew I had to win.
I was the only female in the four-person race. It was a special election decided on by 120 Republican delegates who represented my district. I wanted to not just win, but win big so that I could avoid a Republican challenger since we would need to file for the general election two months later. I got organized, worked hard, and won, earning 78 percent of the vote in the first round of the four-way race. And none of them challenged me two months later.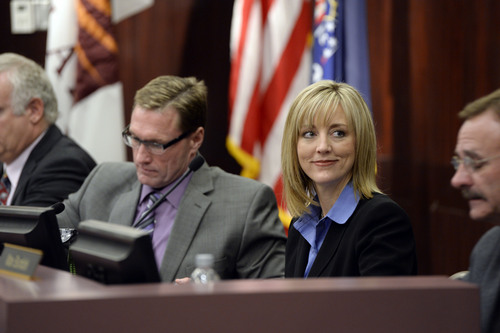 I was sworn in as the first female Republican to ever serve on the Salt Lake County Council in January 2014. I went on to beat my democrat challenger in my swing district that November. Serving as the only female on the council was…interesting. I quickly learned that women and men think differently and ask different questions.
My goal had always been to stay at home with my kids as much as possible. I did that, in addition to having different businesses on the side. I was used to juggling several balls in the air and was happier when doing so. 
After serving on the council for six years and being elected as the first female chair in 2018, I found a great love for public service. Council meetings were on Tuesdays and I was able to balance the needs of my family fairly well as all my children were in school during the day so I made sure to only volunteer for boards that met during that time. 
At the end of 2018, I had some people ask if I would consider running for governor of Utah. I laughed. Though I was chairing the Salt Lake County Council, which represented 40 percent of the state's population, I did not feel qualified to run for governor. Again, it took people convincing me that I had the experience and qualifications necessary to do it. One of my greatest concerns was my family. My husband was in a job where he traveled several times per month. It would be too much to run a statewide race with him gone so much. 
I had an experience at a friend's home where I knew I was supposed to run. Utah had never elected a female governor. In fact, we've never had a female even on the ballot, and there were no females planning to run. It would be an open seat with a debate stage full of only men and I knew that wasn't a good look for our state. I bawled the whole drive home and when I came in the house I told my husband, Matt, how I felt. He said, "We will figure it out. You should run." 
Within a week, and out of the blue (and without knowing our situation), Matt's employer called and offered him a new position. "It would be half as much travel and you would need to work from home," the caller said. 

It was a crazy series of events that gave us the reassurance that we could do this. I made the decision that week to go for it.
I announced my candidacy for governor of Utah on Oct. 23, 2019. Though that was the day I announced, I had already traveled the entire state and had been meeting with people for six months prior. The primary, which would likely determine the winner, would be held at the end of June. 
Matt and I shifted some of our regular responsibilities. He took on almost all our home duties, in addition to his full-time job, and was so supportive. I couldn't have done it without him.
There was something awesome about walking on to those debate stages with the other five candidates. I was the only female. I was so grateful to have the chance to show that we have female leaders in this state, too. It was an honor and a privilege to run. I had one dad, after our first debate, come up to me after with tears in his eyes and thank me for running. He wanted to show his daughter that a woman can run for governor. I had parents bring their children up to meet me at events for the same reason. I had women (and men) tell me that my voice mattered to them. 
I didn't end up winning that race, but it was an incredible experience and I learned so much about myself and the people in Utah. I knew that people needed to see a qualified woman run for governor and it was satisfying to put a crack in a glass ceiling that was waiting to be shattered.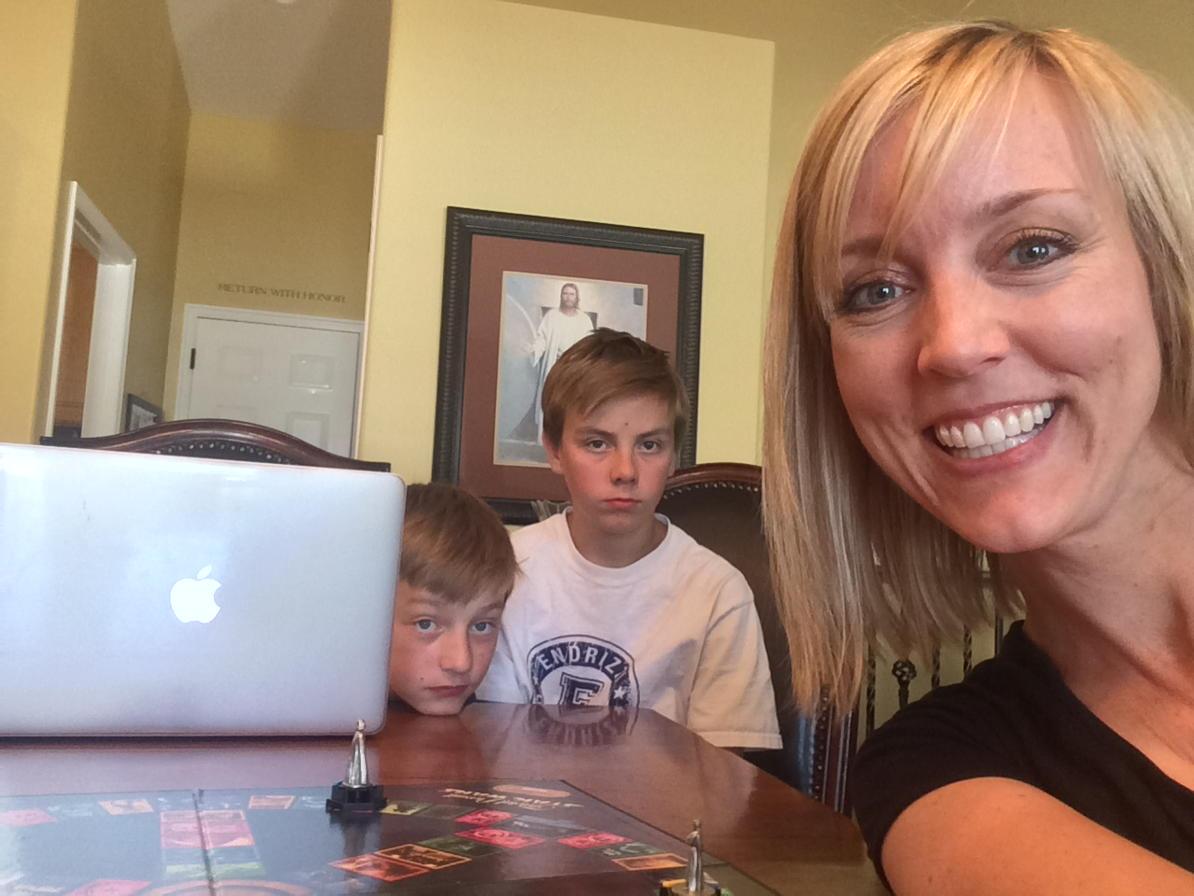 People ask me how I balance my family, my work, and my elected office. I made a hard decision… to quit my job. I feel like I can only do two things well and my family and my council seat were my top two priorities. During my time in elected office, I've done some side jobs—property management, travel agent, etc., but none were full time. I know my limits and I knew myself well enough to know that I would devote more time than most to my elected office. It has been a good decision. Knowing how to prioritize my time (I'm a list maker), taking time for my marriage (date nights are a must), and disconnecting from technology during family time (still not great at this) are key for my sanity. A positive attitude is also important. When things get stressful, I try to look for the good in people and situations. I try not to let negative experiences from council meeting ruin my night. 
Councilwoman Aimee Newton is not the only woman in elected office who has had to find a way to balance all aspects of her life while helping to lead within her community. Check out a recent Road to Run event that covers how to create space for public leadership in a busy life. 
Enjoying our blog content? Help pay it forward so more women are able to wake up to their political potential. Donate to support She Should Run.
Give Today