4 Women Of Color Who Fought For Women's Right To Vote
When many think of the 19th Amendment, it's hard not to remember the likes of Susan B. Anthony and Cady B. Stanton, the faces that are commonly portrayed in our history books. While these women played critical roles in gaining the right to vote for women, they did not do this alone. Women of color were often pushed to the back by their white counterparts even though their efforts are why the 19th Amendment came to be. As we celebrate the 100th year of this history-making moment, we're shining a light on the women who fought through the sexism of men, the racism of women and never lost sight of their goal to gain the right for their fellow women to have their voices heard at the ballot box.  
Mary Church Terrell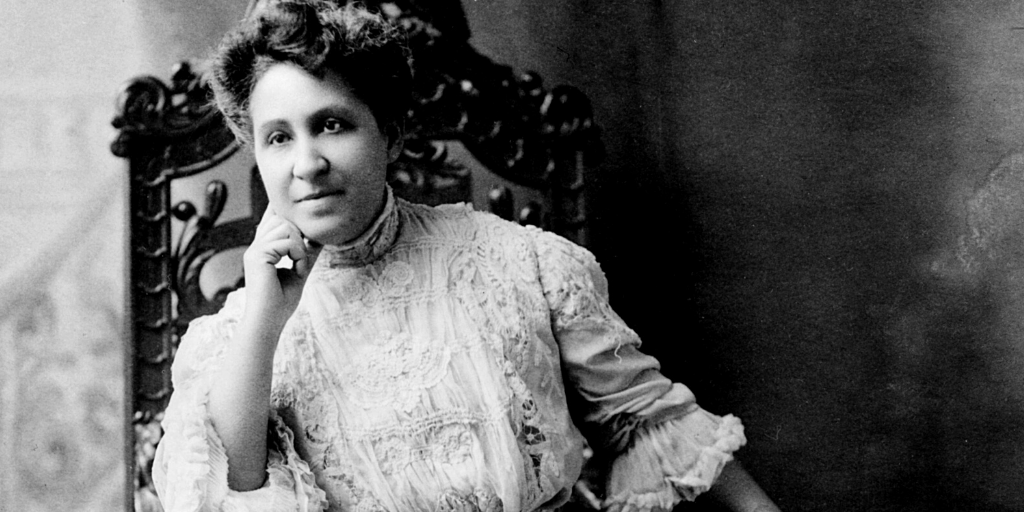 Mary Church Terrell was one of the first Black women to earn a college degree, encouraged by her parents, who were former slaves and wished for their daughter to broaden her education. She became a renowned educator and speaker who campaigned fearlessly for women's suffrage and the social equality of Black Americans. Her path to activism began when an old friend, Thomas Moss, was lynched in Memphis. Terrell joined fellow activist and writer Ida B. Wells-Barnett in anti-lynching campaigns, but her life's work focused on the notion of racial uplift, the belief that blacks would help end racial discrimination by advancing themselves and other members of the race through education, work, and community activism. Her words—"Lifting as we climb"—became the motto of the National Association of Colored Women, the group she helped found in 1896. 
Terrell was an active member of the National Association of Women's Suffrage Act, where she worked alongside the organization's founder, Susan B. Anthony. She delivered two speeches on the challenges women faced, particularly women of color in America, at the International Congress of Women in Berlin in 1904. She was the only woman of African descent invited to speak at the conference. She delivered her speeches in German, French, and English, receiving a standing ovation from the audience.
Dr. Mabel Ping-Hua Lee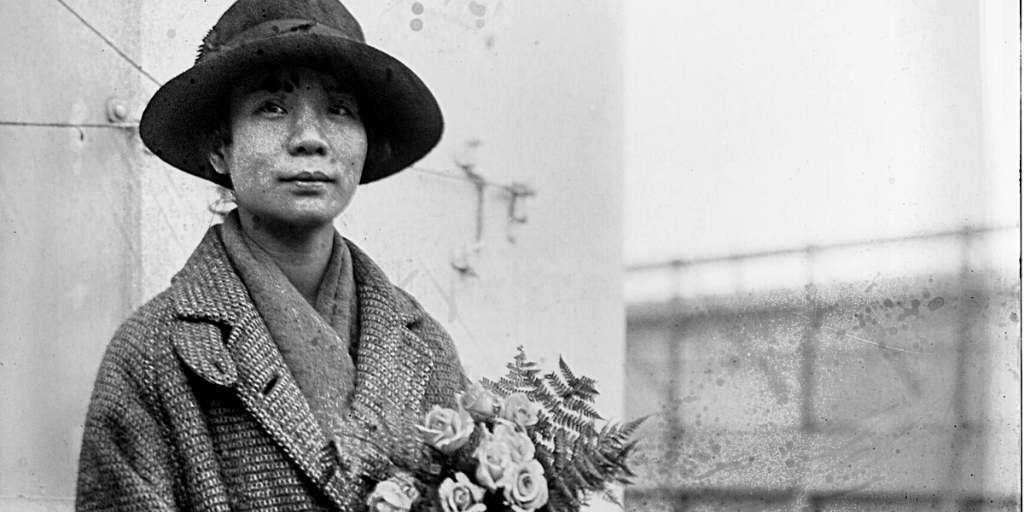 Mabel Ping-Hua Lee was born in Guangzhou (Canton), not far from Hong Kong in China in 1896. When Mabel Ping-Hua Lee moved to New York City from China as a child, around 1905, there were few Chinese immigrants on the East Coast. As her family began to make a name for themselves in their new community, Mabel's dedication to the rights of girls and women continued to grow. At the time, the community in Chinatown viewed the suffrage movement as radical — but Mabel believed that voting was the key that would open every important door for women.  She joined the cause, along with her mother, even though neither of them would be able to vote because the Chinese Exclusion Act of 1882, which prevented Chinese immigrants from becoming citizens, eventually repealed in 1943.
By the time she was 16, Mabel Lee was a known figure in New York's suffrage movement. New York City suffragists held a parade in 1912 to advocate for women's voting rights, ten thousand people attending the event. Lee, on horseback, helped lead the parade from its starting point in Greenwich Village. The New York Tribune wrote an article about her before the parade, highlighting her academic accomplishments and her desire to improve the lives of women and girls. She was also mentioned in the New York Times' parade coverage.
Zitkála-Šá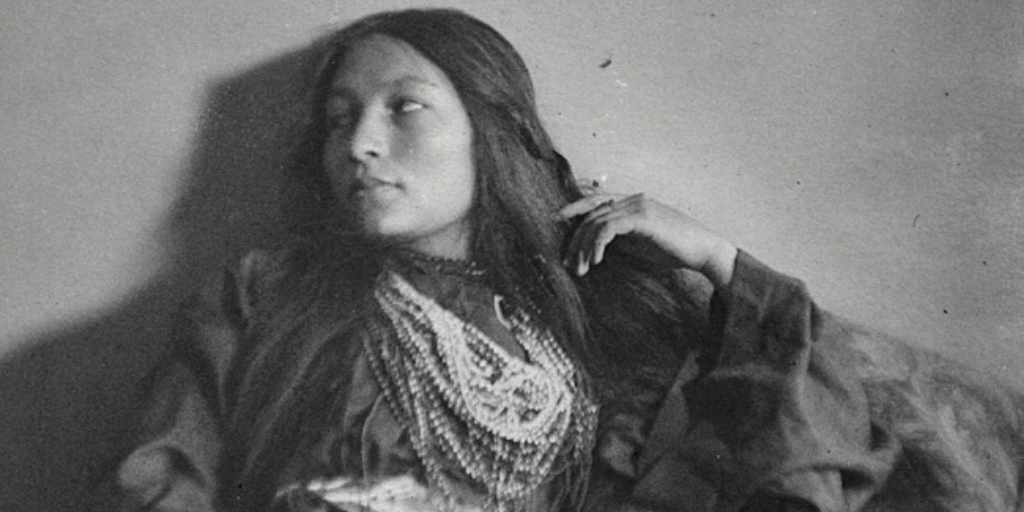 Zitkála-Šá, also known as Gertrude Simmons Bonnin, was a member of the Yankton Dakota Sioux tribe and went on to be writer, editor, translator, musician, educator, and political activist. She wrote several works chronicling her struggles with cultural identity and the pull between the majority culture she was educated within and her Dakota Sioux culture into which she was born and raised. 
After the 19th Amendment was ratified on Aug. 18, 1920, and celebrated by millions of women across the country, Zitkala-Sa, also known as Zitkala-Sa, reminded newly enfranchised white women that the fight was far from over. "The Indian woman rejoices with you," she proclaimed to members of Alice Paul's National Woman's Party, but she urged them to remember their Native sisters, many of whom lacked the right to vote. She also explained, many were not U.S. citizens, but legally wards of the government, without a political voice to address the many problems facing their communities. 
She went on to become a co-founder of the National Council of American Indians in 1926, which was established to lobby for Native people's right to the United States citizenship and other civil rights they had long been denied. 
Adelina "Nina" Otero-Warren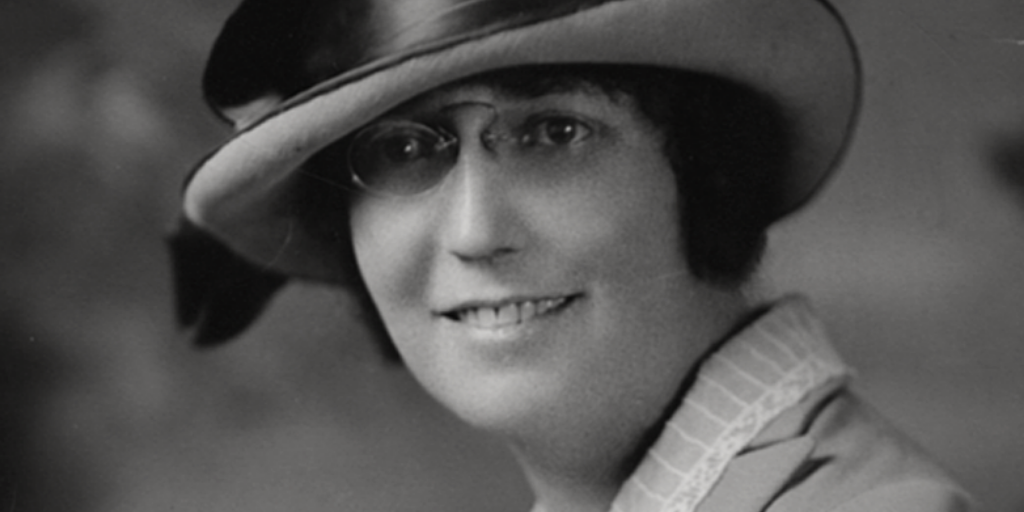 Adelina "Nina" Otero-Warren was a woman's suffragist, educator, and politician from New Mexico. Otero-Warren created a legacy of civil service through her work in education, politics, and public health. She became one of New Mexico's first women to serve as a government official when she became a Santa Fe Superintendent of Instruction. She was also the first Latina to run for Congress, running for a seat in the U.S. House of Representatives as the Republican candidate for New Mexico.
In 1914, Otero-Warren started working with Alice Paul's Congressional Union on their woman's suffrage campaign in New Mexico. Her commitment to working with women's groups and lobbying legislators for suffrage helped her rise in the leadership ranks in the state Congressional Union (CU). The CU wanted to include Hispanas in its campaign to ensure New Mexico ratified the Nineteenth Amendment, and Otero-Warren's activism made her an ideal candidate to lead and reach out to the Hispana population. She was the first Mexican-American state leader of the CU in New Mexico, and her leadership gained support from both Spanish and English speaking communities. When the well-known Alice Paul asked Otero-Warren to take on this role, Otero-Warren replied, "I will keep out of the local fuss…but will take a stand and a firm one whenever necessary for I am with you now and always."
Isn't history amazing? Especially when you get to actually hear about the ways women helped shape it. To dive deeper into the stories our history teachers failed to share with us, take our fun and quick quiz to find out which woman from history you are.
Sources:
https://www.womenshistory.org/education-resources/biographies/mary-church-terrell
https://www.womenshistory.org/education-resources/biographies/mabel-ping-hua-lee
https://www.minneapolisfed.org/article/2018/womens-history-month-remembering-zitkala-sa
https://ninaotero.sfps.info/about_us/who_was_nina_otero_warren
Enjoying our blog content? Help pay it forward so more women are able to wake up to their political potential. Donate to support She Should Run.
Give Today