10 Asian American and Pacific Islander Women You Should Know About
Asian American and Pacific Islander Heritage Month has begun and over here at She Should Run, we're celebrating AAPI leaders who created change in their communities, stood up for the underrepresented, and blazed trails as they pursued their leadership. Check out these 10 AAPI women in elected office you should know about and how they found their passions in public service.
#1: Congresswoman Young Kim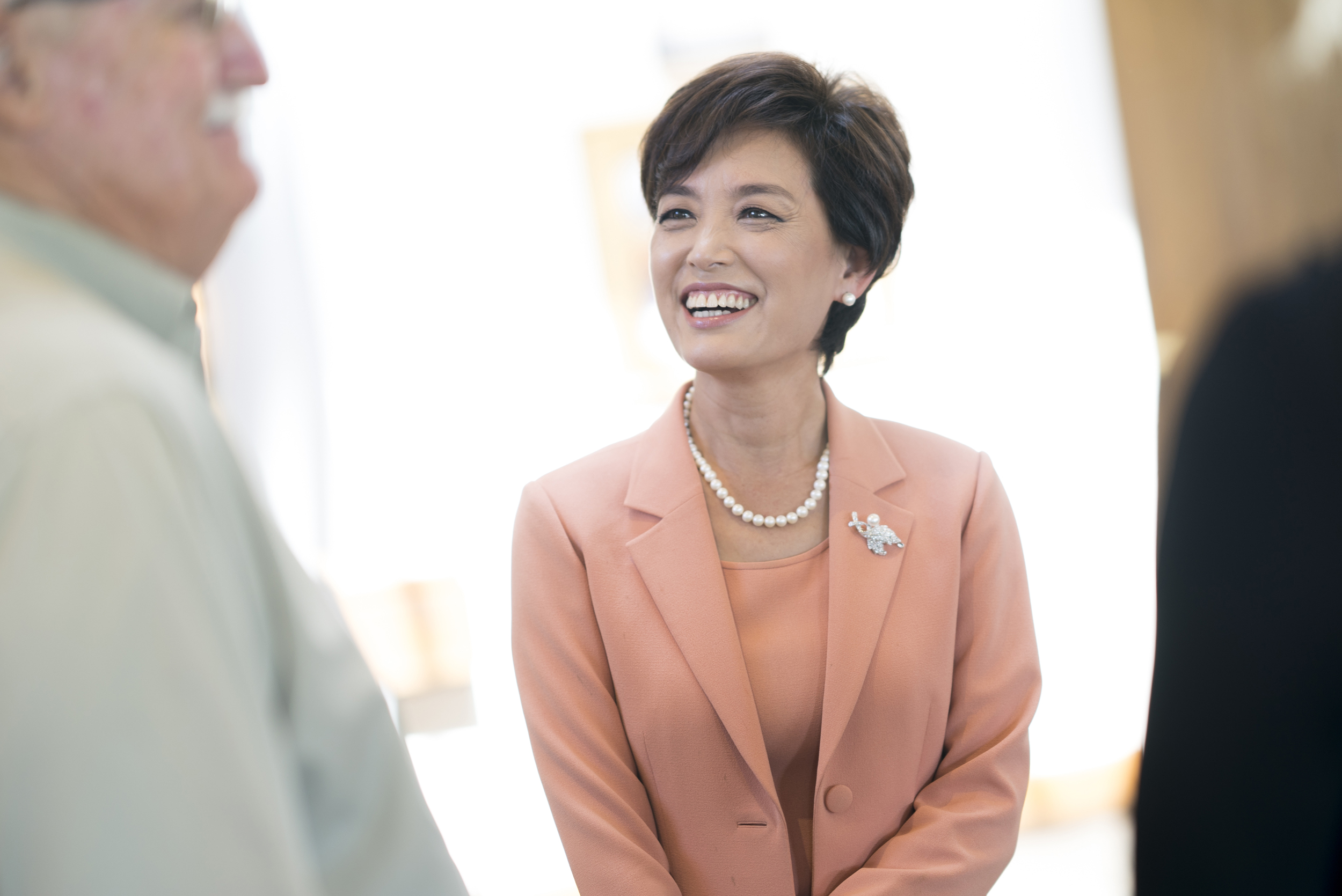 (Image Courtesy of Young Kim for Congress)
Young Kim made history in 2020 as one of the first Korean American women to be elected to the U.S. House of Representatives. Young Kim is an immigrant, originally born in South Korea, a small business owner, and a mother. Young Kim first started her career in public service as the Director of Community Relations and Asian Affairs for former California Congressman Ed Royce. In an interview with CNN, Kim recalled her time working with Congressman Royce, sharing, "Being able to work with him for about 21 years in Congress, I always thought, 'Okay, at least I know a little bit about how Congress works. Maybe I can get myself here.'" After the Congressman retired, Kim ran for his seat and lost. In 2020, she won the rematch and became a lesson in resilience.
#2: State Representative Bee Nguyen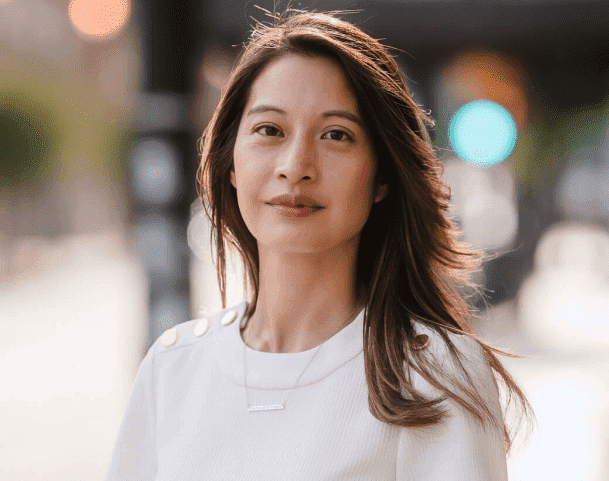 (Image Courtesy of Kevin Lowery)
No stranger to firsts, Bee Nguyen also made history when she was elected as the first Asian American Democratic woman to the Georgia General Assembly in House District 89 in 2017 and now she's looking to become the first again as she runs for Georgia Secretary of State. In an interview with The Lily, she shares her passion for public service began when she realized she and many of her friends would be accruing bridesmaid dresses that they would never wear again. She wanted to donate them to high school girls who couldn't afford formal wear to school dances and also pair these girls with mentors with whom the girls would participate in community service opportunities with. This led her to start Athena Warehouse, a nonprofit that educates and empowers girls in under-resourced schools.
#3: State Senator Stephanie Chang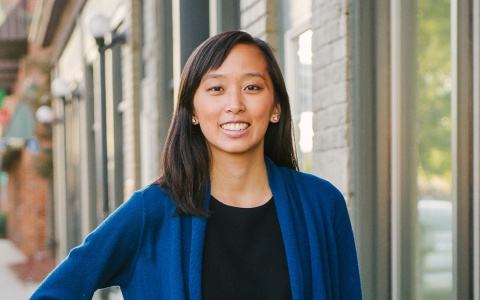 (Image Courtesy of Stephanie Chang)
Michigan State Senator Stephanie Chang understands the value of representation in politics. Starting her career in public service by serving as a community organizer and co-founder of the group, Asian and Pacific Islander American Vote-Michigan. It wasn't until another woman of color in public service, then State Representative Rashida Tlaib, encouraged her to consider running for office that she actually did. "It really took a lot of conversations and a lot of encouragement, mostly from other women of color to realize that yes, I, you know, can bring my skills and experiences to the Legislature," said Chang. Chang became the first Asian American woman elected to the state house in 2014 and to the state senate in 2018.
#4: Former City Councilmember Kymberly Marcos Pine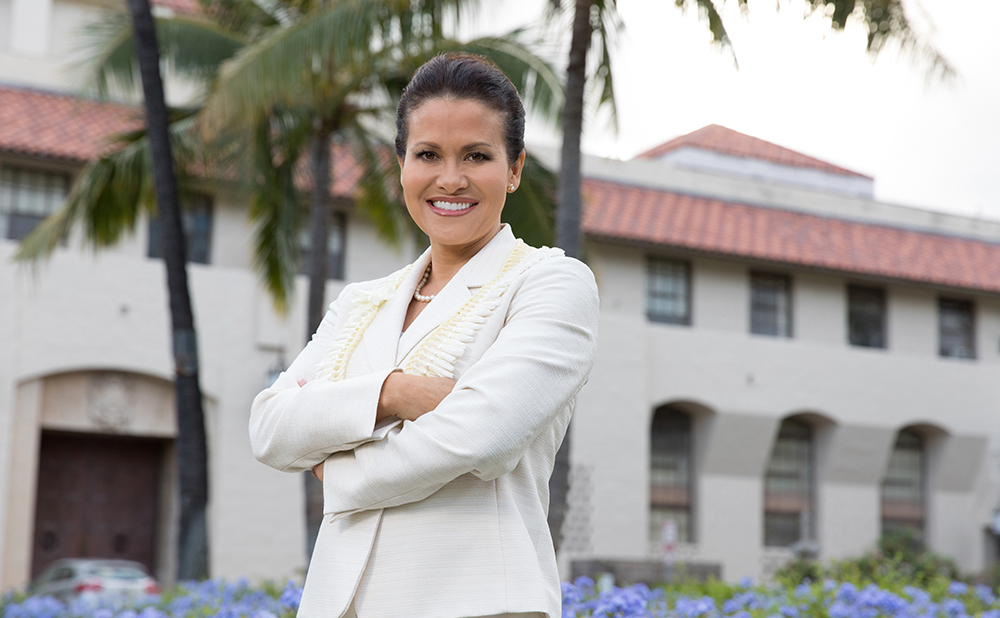 (Image Courtesy of Kym Pine for Mayor)
Former Hawaii state legislator and two-term Honolulu City Councilmember Kymberly Marcos Pine never thought she would become an elected official. Originally starting her career in journalism and wanting to "change the world by bringing the truth and news to people", she realized she wanted to better understand how the government worked in Hawaii so she started working for the state legislature, working for Republican state Rep. David Pendleton. Seeing her community neglected by government leaders in the areas of traffic relief, school funding, and crime motivated her to run for office to ensure that the Leeward Coast would no longer be left behind. Pine recently ran for Mayor of Honolulu in 2019.
#5: City Councilmember Helen Gym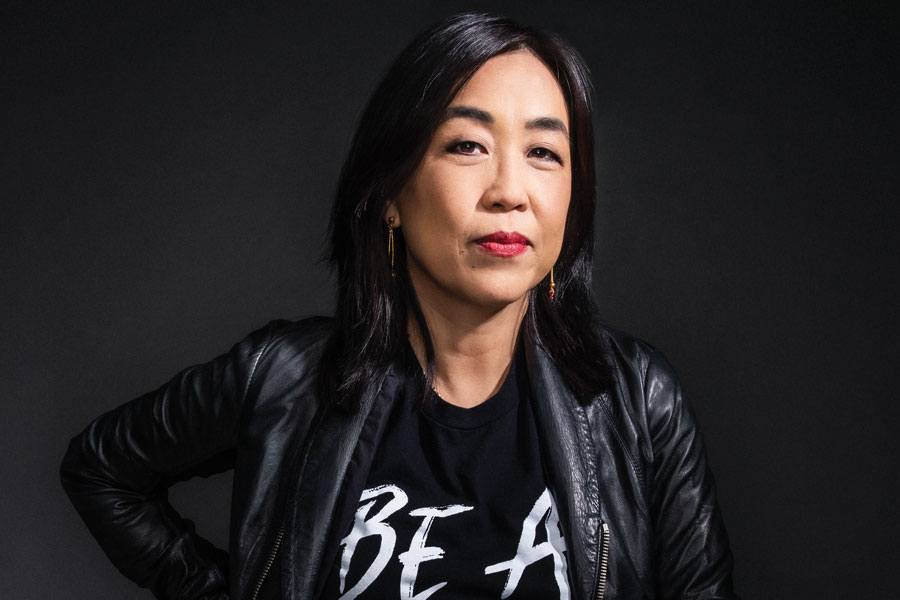 (Image Courtesy of Colin Lenton)
Elected in 2016, Helen Gym is the first Asian American woman to serve on the Philadelphia City Council. Beginning her career in journalism, she took a job at a small newspaper between Columbus and Cleveland, Ohio, but after the 1992 Los Angeles uprisings sparked by the police beating of Rodney King, Helen Gym realized she wanted to do more direct community work. She came back to Philly, became a teacher, and started organizing with parents. In an interview with the 34th Street, Gym shared that one of the main reasons she decided to run for City Council was "to help build a broad movement around education justice." Like many other women, Gym never saw herself running, but now in many places she goes, people say she's going to be the next President.
#6: County Commissioner Susheela Jayapal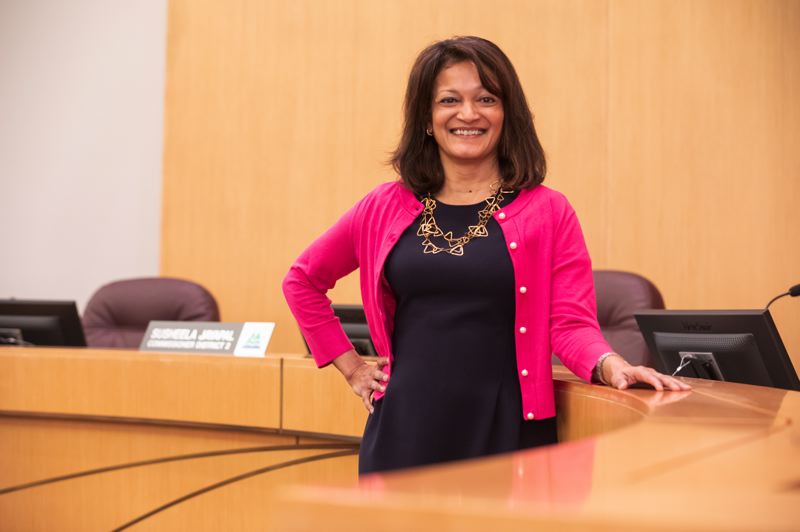 (Image Courtesy of Portland Tribune)
Sometimes public service can be a family affair. Sister to Congresswoman Pramila Jayapal, Susheela Jayapal became the first Indian American to hold public office in Oregon after becoming a member of the Board of Commissioners of Multnomah County. After obtaining her law degree, working for law firms in San Francisco and Portland, and serving as General Counsel at Adidas America, Jayapal felt drawn to serve her community more directly. Leaving her legal career behind twenty years ago, she got involved with local nonprofits serving in leadership positions. She felt called to run for office after the 2017 election with encouragement from her sister. 
#7: U.S. Senator Mazie Hirono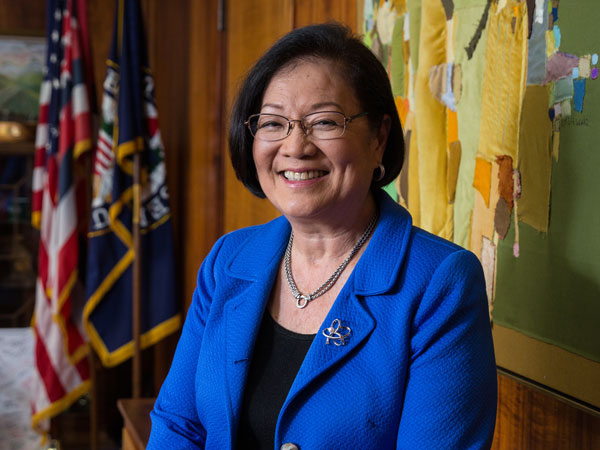 (Image Courtesy of David Croxford)
Senator Mazie Hirono realized her passion for public service as a student at the University of Hawaii where she did tutor work, volunteered, and participated in protests against the Vietnam War. These experiences woke her up to the power of government and elected office. However, even after helping other candidates run for office, it wasn't until she was encouraged by others that she began to pursue her path to public office. Senator Hirono has served in the Hawaii House of Representatives, as Lieutenant Governor of Hawaii, the first Democratic female nominee for governor, and as a Congresswoman for the 2nd congressional district, Patsy Mink's former district. Senator Hirono considers herself a fighter and encourages other women to not hold back.
#8: City Councilmember Suely Saro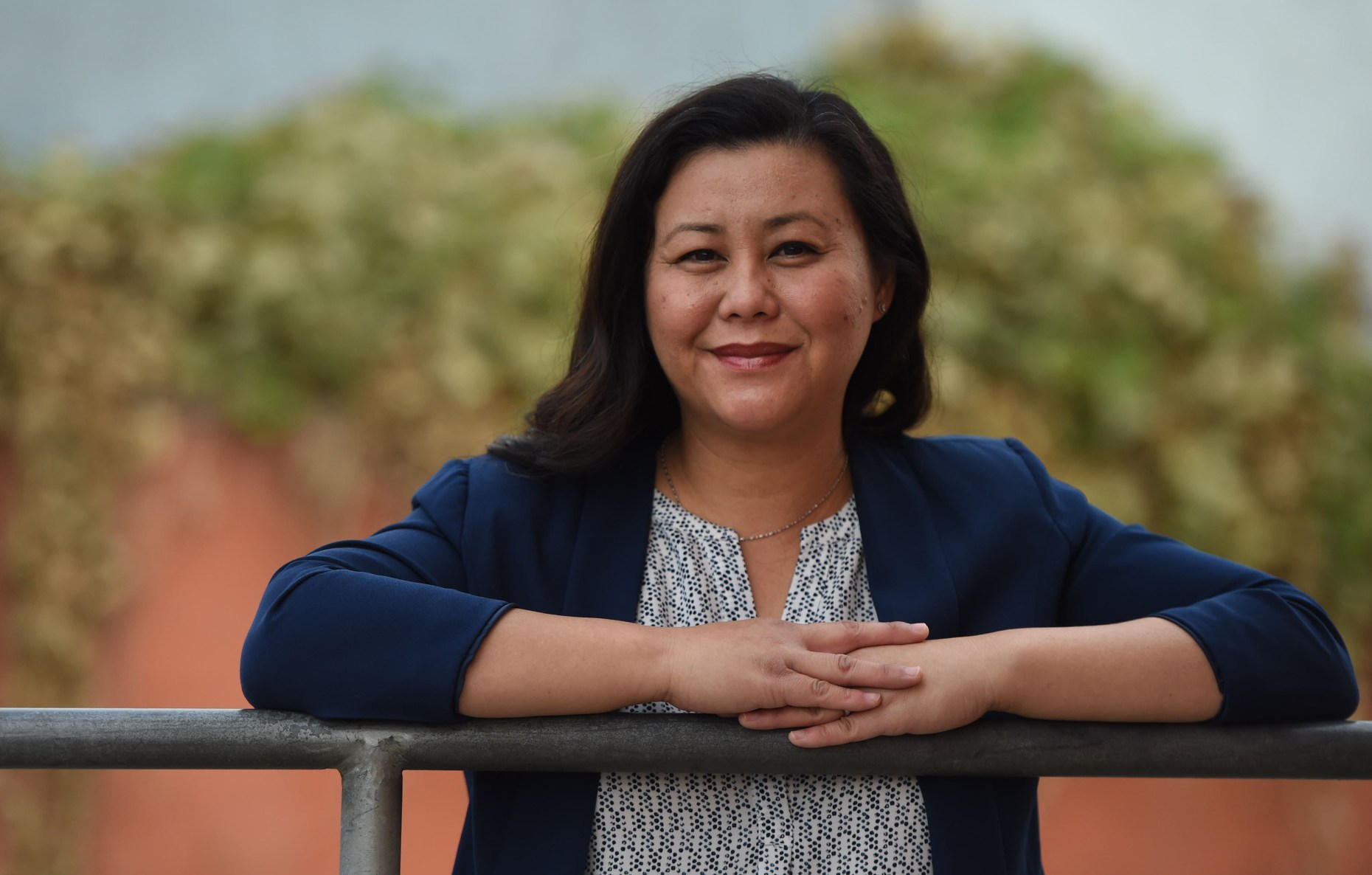 (Image Courtesy of Brittany Murray, Press-Telegram/SCNG)
In 2020, Dr. Suely Saro became the first Cambodian American city councilmember in Long Beach, California, home to the largest Cambodian diaspora in the world. As the primary English communicator for her family, she's used to speaking up and using her voice. Helping her family members with income assistance applications and other official documents, she realized that there were people whom the government reached, and those it did not. She dedicated her time to organizing and advocacy as a labor organizer for SEIU, fighting for fair wages and better working conditions for janitors and healthcare workers. Saro knows the impact representation has and in an interview with ABC7, she shared,  "I hope that by being the first Cambodian American city council member inspires not just Cambodian young women, but other young women that you can do it."
#9: State Treasurer Kimberly Yee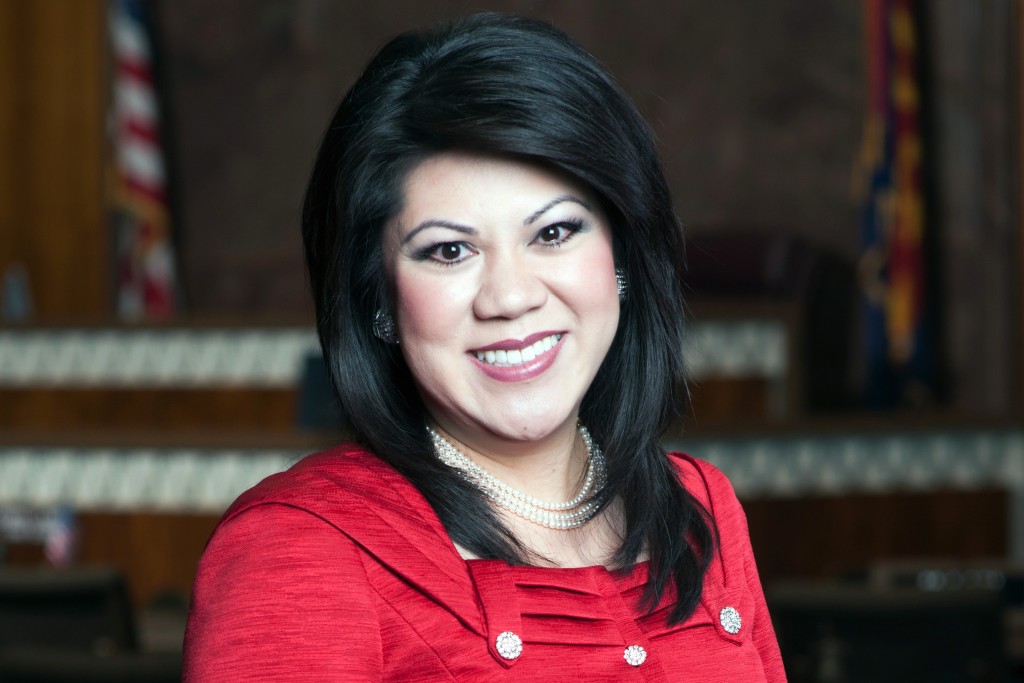 (Image Courtesy of Kimberly Yee for Arizona 2016)
Arizona State Treasurer Kimberly Yee has been breaking barriers ever since she started her career in public service. She was the first Asian American woman elected to the state legislature and after winning the state treasurer election in 2018, she also became the first Chinese American Republican woman to win a major statewide office in the history of the United States. Yee started her public service career working for two former California governors and then taking on a communications role in the Arizona State Treasurer's office. Coming from a long line of small business owners, Yee has always been a proponent of financial literacy. With her recent announcement to run for governor, Yee may be set to break another barrier.
#10: School Board Member Aimee Eng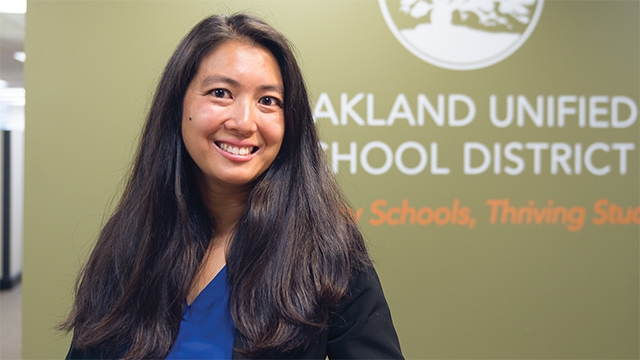 (Image Courtesy of Lance Yamamoto)
Following a family legacy of public service, Aimee Eng was elected to the Oakland, California school board in 2014. Her grandfather, Raymond Eng, was the first elected Chinese American City Councilman in Oakland. Eng began her career in public service by working with foundations and nonprofit organizations that focused on funding educational programs and healthcare. In taking the next step in having an impact on her community, she shared, "As a funder I have been involved with the school districts for a number of years and had the opportunity to support a variety of programs. But it's exciting to step into a governance role." Eng also knows the value of mentorship having participated in U.S.-Japan Council's Emerging Leaders program, which gave her the confidence to pursue a run for office. She also knows that representation matters, sharing, "While San Francisco has more Asian American (elected officials), we still have more work to do in the East Bay."
___________________________________________________________________
Currently, Asian American and Pacific Islander women represent less than 7% of the women in Congress, 2% of all female state legislators, and 3% of mayors of the 100 largest cities. Representation matters and your community needs you. Join the Community and get plugged into our Asian American and Pacific Islander affinity group to meet, connect, and engage with other AAPI women as you explore a run for office.
Enjoying our blog content? Help pay it forward so more women are able to wake up to their political potential. Donate to support She Should Run.
Give Today