Meet the Team
Back to Team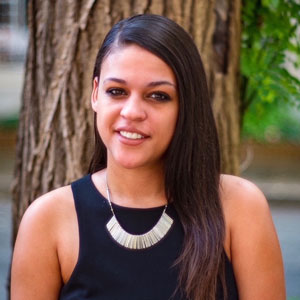 Sara Mwamlima
Development Associate
Sara's passion for leadership development and non-profit work started at a very early age. Growing up in Norfolk, Virginia, Sara's mother was an Area Director for Women's Federation for World Peace. As an activist for women, her mother instilled in her that empowering women as peacebuilders and leaders in the family can transform the community, nation, and world.
Sara spent several years volunteering for WFWP where she worked both domestically and internationally on various mission work. From there she attended Virginia Commonwealth University where she earned her B.S. in Psychology with a concentration in Adolescence and Child Development. She spent some time in college interning with Nextgen Academy in northern California where she worked on the development team to create, plan and execute the youth summer leadership program.
In 2014, Sara took her knowledge of non-profit project management and development, along with her passion for education and youth to start her own non-profit called Backpacks for Africa. She spent 5+ years as the Executive Director for Backpacks for Africa where they distributed backpacks full of school supplies and provided scholarships for primary and secondary students in South East African countries, starting with her father's home country of Malawi. During Sara's time operating and developing Backpacks for Africa, she won several leadership awards due to being an exemplary young women leader who fostered peace in her community. Awards including M-Lifestyles Magazines 30 under 40 and the Horizon Summit Award during the Commission Status of Women Conference at the United Nations.