Meet the Team
Back to Team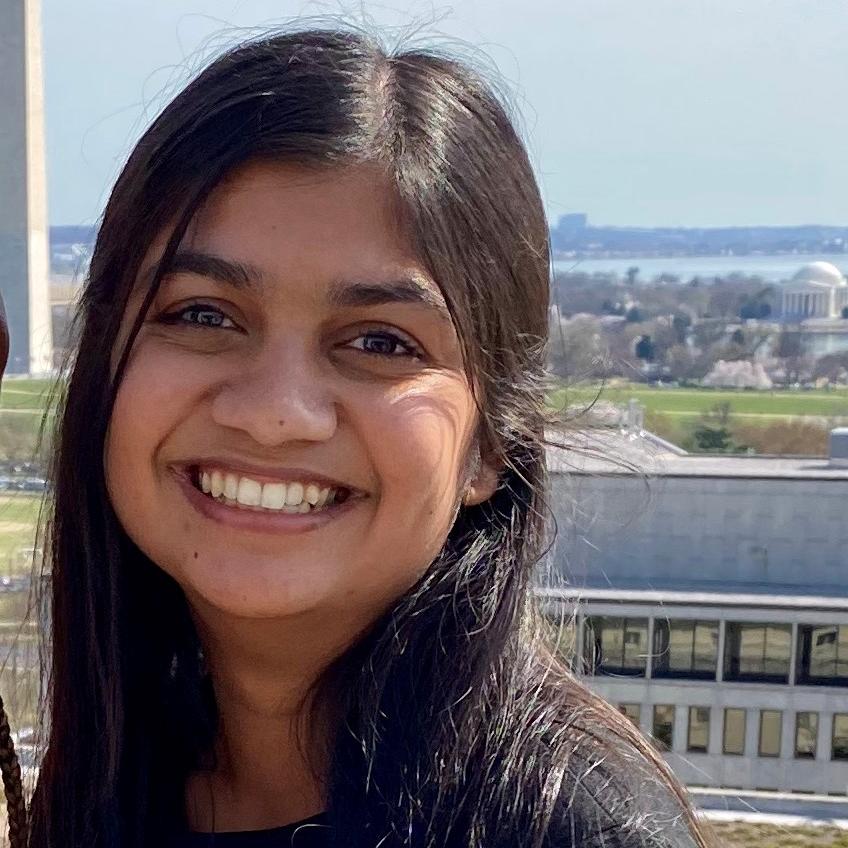 Arushi Bansal
Program Intern
Arushi is excited to join She Should Run as Program Intern for the summer of 2022. Originally from the San Francisco Bay Area, she is currently studying Political Science and Economics at the University of Chicago. She is interested in pursuing a career in educational and economic public policy, with a focus on social justice and equity.
During her undergraduate career, Arushi has had the opportunity to dive deep into educational public policy, working with Chicago Public Schools, nonprofit Debate It Forward, and think tank Civic, LLC. Next year, she will continue promoting equitable access to education as Core Operations Coordinator at Maroon Tutor Match, a UChicago student-led program that directly matches University students to local scholarship families who are looking for individualized tutoring.
Arushi has also gotten involved in several policy organizations on-campus. An active member of UChicago's Institute of Politics, she has had the opportunity to intern with Career Development, staff the Disinformation Conference featuring President Barack Obama, and will be joining Alumni Strategy next academic year. She is also Vice President of Research for the Paul Douglas Institute, a student-run think tank that has previously partnered with Sierra Club, Obama Center, and other Illinois-based organizations.