How to Call Out and Shut Down Sexism in Politics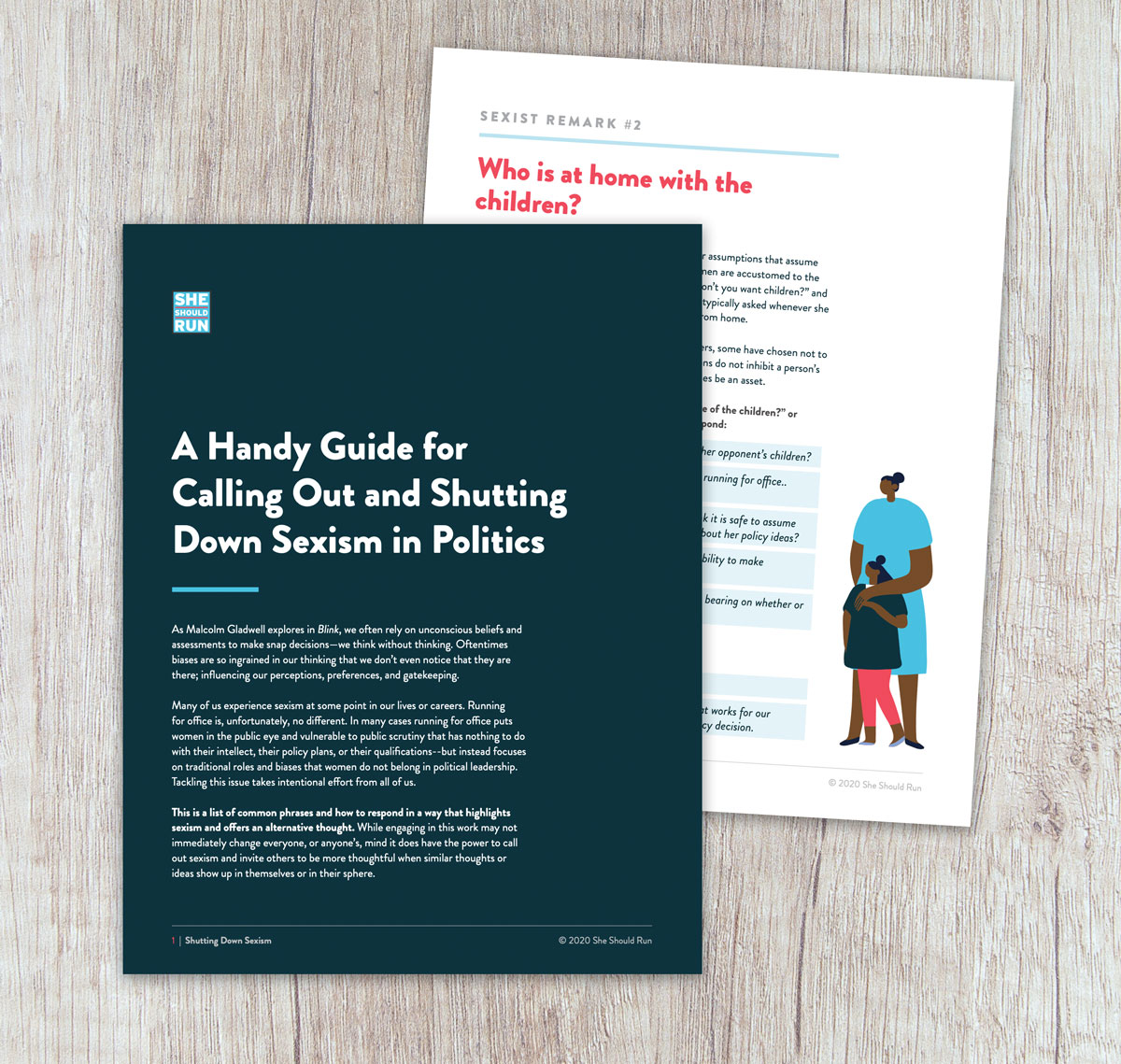 Many of us experience sexism at some point in our lives or careers. Running for office is, unfortunately, no different. In many cases running for office puts women in the public eye and vulnerable to public scrutiny that has nothing to do with their intellect, their policy plans, or their qualifications–but instead focuses on traditional roles and biases that women do not belong in political leadership. Tackling this issue takes intentional effort from all of us.
This guide contains a list of common phrases and how to respond in a way that highlights sexism and offers an alternative thought. While engaging in this work may not immediately change everyone, or anyone's, mind it does have the power to call out sexism and invite others to be more thoughtful when similar thoughts or ideas show up in themselves or in their sphere.