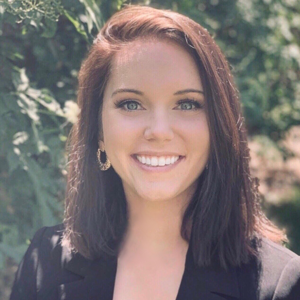 Strategy, storytelling and audience experience: These are the key components that Ally believes build an optimal digital program. For the last four years, she has steered her career towards the social media space and brings a passion for all things digital with her to She Should Run as our Digital Communications Manager. Ally leads the management of our social media platforms and email communications, finding new and fun ways to introduce information to our amazing community. From gifs, to memes, to Instagram stories, she enjoys the ever-changing digital world that allows for the combination of her innovative and strategic sides to develop inspirational content. She has held a variety of marketing roles within different industries, but it was her time working with organizations that focused on helping women that she felt her passions aligned. She is excited to bring her digital knowledge and creativity to ensure that someday girls will open their history books and see themselves represented within our country's leadership.
Ally is a graduate from SUNY Cortland with a degree in Professional Writing. Along with her work at She Should Run, Ally has joined the fight to help elect the first woman senator of Colorado. She loves morning runs with her sidekick aka dog Bender (named after a character from The Breakfast Club, not a robot cartoon), escaping reality within the pages of her never-ending list of books and discovering the best chocolate chip cookie of whichever city she's currently in.
Coming from a family of strong women who aren't shy about letting their opinions be known regardless of political affiliation, Ally is excited to be working for this non-partisan organization with a mission to encourage all women and girls to claim their place at the decision-making tables within our society.