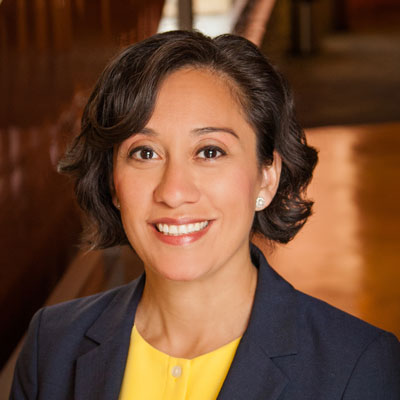 Delia Garza
Mayor Pro Tem, Austin City Council Member
Mayor Pro Tem Delia Garza was first elected to Austin City Council in November, 2014, as part of Austin's first 10-1 Council. She was reelected in November, 2016, and was elected by her colleagues to serve as Mayor Pro Tem in January, 2019. Garza was the first Latina to serve on the City Council in Austin, and she is the first Latina to serve as Austin's Mayor Pro Tem. She represents District 2 in Southeast Austin.
Garza comes from a very civically engaged family who inspired her to dedicate her career to public service, advocating for working families. Following in her father's footsteps, she became a firefighter, serving as one of the first Mexican-American women firefighters in the Austin Fire Department. As a member of the Austin Firefighters Association, Local 975, Garza worked tirelessly for her union, advocating for fair wages and safer working conditions. She represented firefighters during contract negotiations, was elected to the Local's executive board, and was the first woman appointed to chair the Local's political action committee.
Remaining committed to public service, Garza left the Austin Fire Department in 2007 to pursue a law degree and extend the reach of her advocacy. She served as an Assistant Attorney General advocating for Texas families in the Child Support Division of the Office of the Attorney General.
In her service on Austin City Council, Mayor Pro Tem Garza is the Chair of the Regional Affordability Committee and Vice Chair of the Capital Metropolitan Transportation Authority (CapMetro) Board of Directors. She has also served on the Health and Human Services Committee, Austin Energy Utility Oversight Committee, and Mobility Committee.
She has a bachelor's degree from Texas A&M University and a law degree from Gonzaga University School of Law.