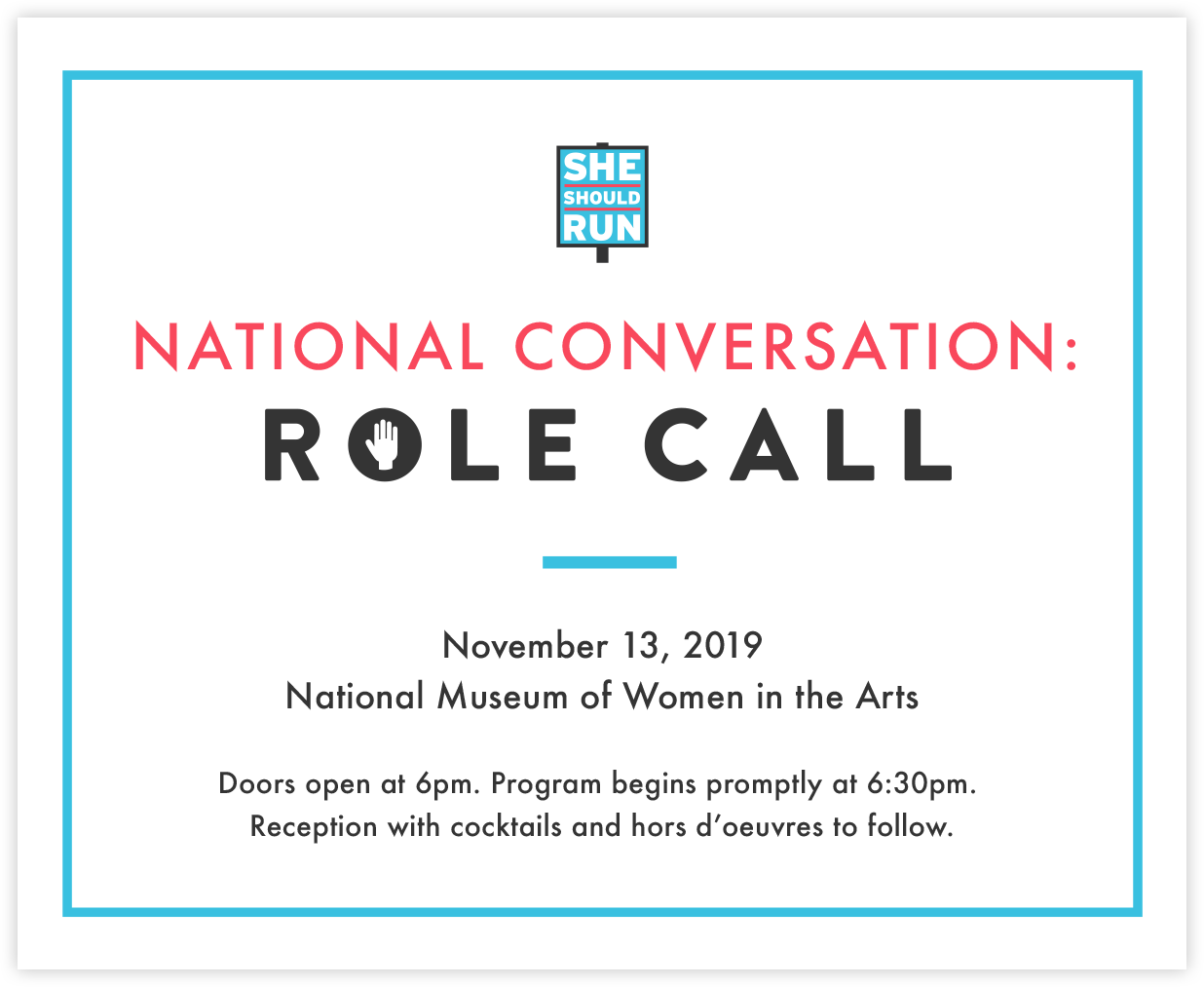 On November 13, 2019, She Should Run is hosting an invite-only first look at ROLE CALL, our new initiative in the fight for equal representation.
The evening will be full of honest talk and real action about the importance of women's political leadership and what it will take to move women's representation toward our vision of 250,000 women running by 2030.
Attendee must be on guest list for entry. If you have questions about the event, please email info@sheshouldrun.org.
Thank you to our sponsors: