Get to Know Nikki Villalobos
Get to Know Nikki
I'm a 32-year-old woman born and raised in Southern California with a 12-year-old son. He's pretty great. I spend a lot of my time reading, working on things for school, playing video games, or hanging out with my kid.
For almost 10 years now I've been working in public libraries. I started out as a Page and have worked my way to Library Assistant. I started college as a Political Science major but finished up my Bachelor's degree in Communications. I gave it a year and then started on a Master's program. I'm currently in a graduate program to get my Masters in Library and Information Science.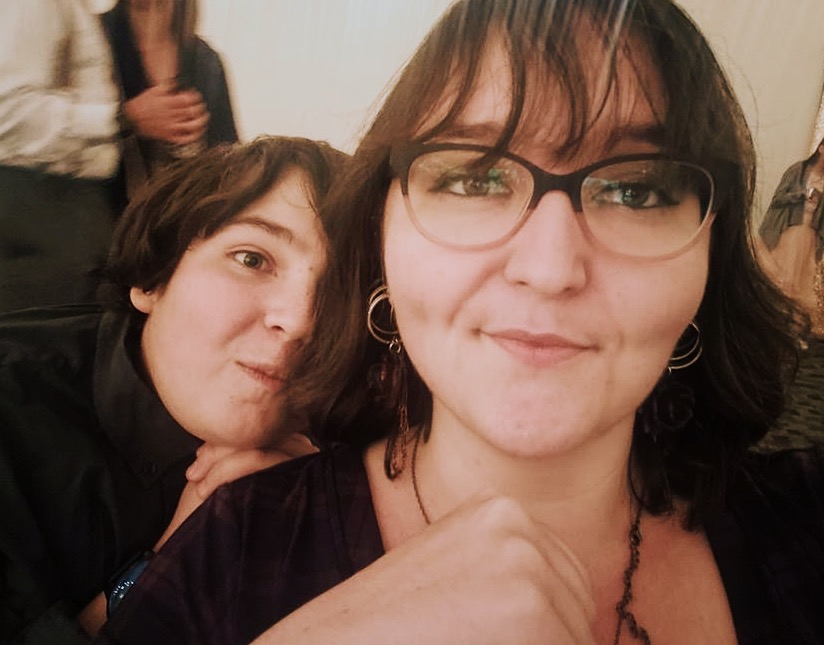 When were you first interested in politics?
4th or 5th grade. Government as a whole was really interesting to me, but I was fascinated with the legal system. From elementary school up until my first year of college, I figured my path would be a Political Science degree, law school, become an attorney, become a judge, and work at it until I hit the Supreme Court. I spent a lot of time watching People's Court and Perry Mason reruns with my grandparents, and the OJ Simpson Trial was just everywhere at the time.
Has anyone ever asked you to run for office?
My son has mentioned it a few times in the last year. Like, when Alexandria Ocasio-Cortez got elected, he was a little bummed that I wouldn't have a chance to try to be the youngest lady in the House of Representatives. When we watch Congressional Hearings together, he tells me that I should go for it. He really believes I could get there and do well. He has admitted, though, that he figures the perks would be getting to attend the hearings and being able to brag to his friends that I got elected.
What has makes you the most nervous about taking those first steps?
Actually doing it. Running for office as a real thing and not just some pipe dream. Registering with She Should Run and starting to look over what is available makes it more real. I am hoping that She Should Run will give me the confidence and information I need to jump in.
What pushes you to get over those nerves and give it a shot?
If more people who care get involved and try to get in there, change can happen. There's also my son. I want to show him that it can happen. Even if I try and don't win, I tried. And getting out there means that the points I felt were important were talked about. Nothing will ever change if people who care don't actually step up and do something.
Why do you think it's important for women to step up and get involved in politics?
Women make up half the population and we are severely under-represented in politics. There are things we understand that men may not. The different perspectives women can bring are so important. There's no reason for women not to step up and get involved.
Do you have a favorite quote?
This one from Christina Henry's book Alice sticks out:
"Start by holding your head high," Hatcher said. "You're only a mouse if you let them make you one."
Enjoying our blog content? Help pay it forward so more women are able to wake up to their political potential. Donate to support She Should Run.
Give Today