6 Organizations Lifting Up Underrepresented Women
We know women represent 51% of the population, but they represent less than 30% of all elected officials across the federal, state, and local level. For women of color, women in the LGBTQ community, women with disabilities, and women of other minority groups, there is even less representation. Women of color represent only 8.8% of the total 535 members of Congress, 4.5% of the total 311 statewide executive offices, 7.4% of state legislatures, and of the 100 largest cities, only 10 of those have women of color mayors, according to the Center for American Women and Politics. 
Currently, it is estimated that less than one-tenth of elected officials have disabilities compared to nearly one-sixth of Americans who have a disability. Additionally, less than 1% of U.S. elected officials identify as openly LGBTQ compared to the 4.5% of Americans who identify as LGBTQ.
We know that women across the country are less likely to run for public office and therefore are seriously underrepresented. According to the World Economic Forum, "Gender parity has a fundamental bearing on whether or not economies and societies thrive."
As a nonpartisan nonprofit, we motivate women from all walks of life, ethnicities, political leanings, and backgrounds to explore the possibility of public office through data-driven content, education, and collective action.
For women who join She Should Run, we offer a variety of programming to help them consider a run for office:
A supportive community and network of women who are going through the journey of exploring a run for office with you
A robust nonpartisan curriculum through our Incubator program that helps women unveil the many pathways to political leadership, discover why they want to serve, and build their overall confidence about running for office
Virtual events and webinars where women can hear first-hand from local elected female officials across the country, be inspired to take their first step towards running for office, and learn how they can support other women in their journey to public office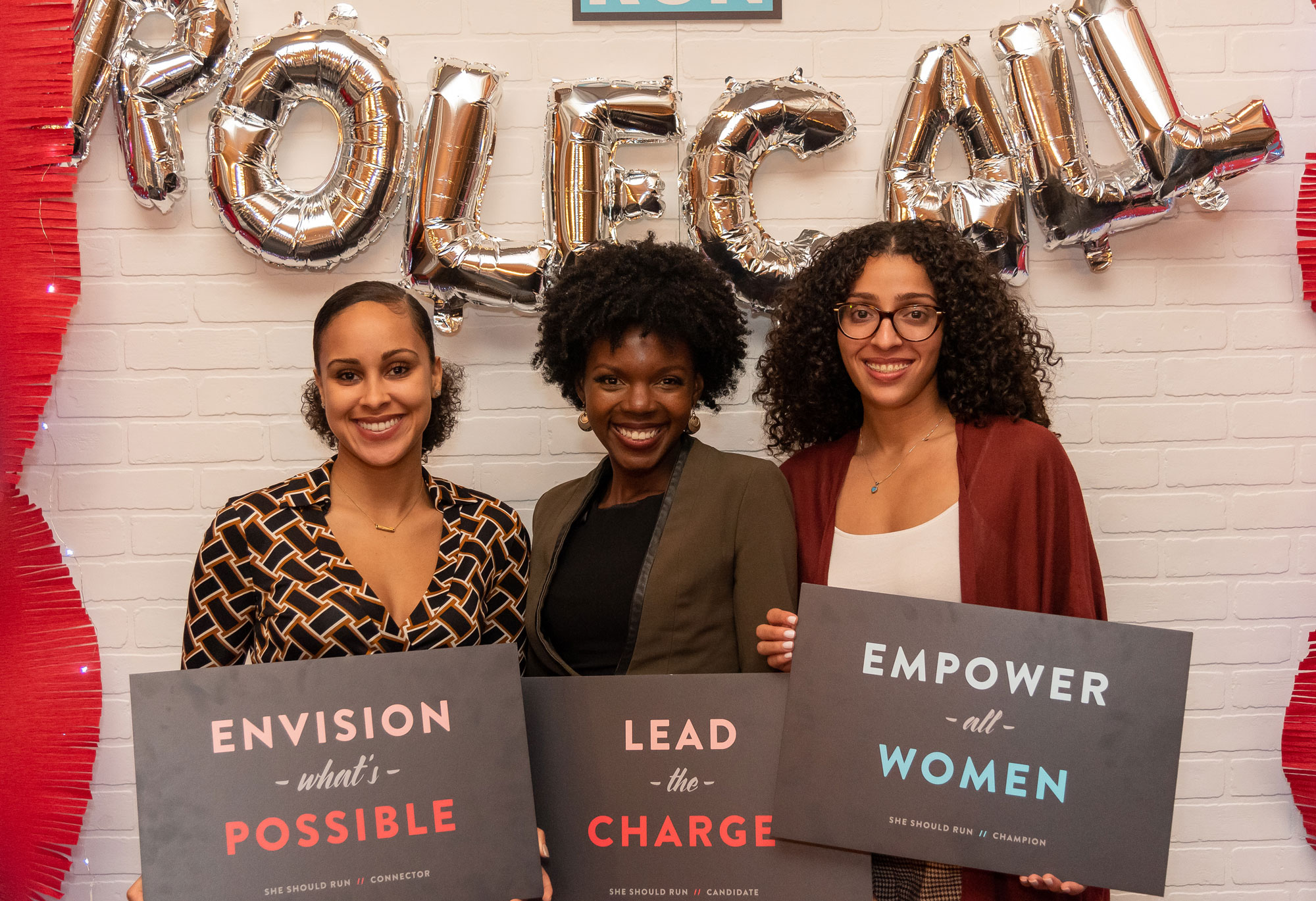 Through our community and our programming, we work with women to overcome barriers to elected office. While all women face more barriers to running for office than men, we know those barriers increase and are exacerbated for women of color, women who identify with the LGBTQ+ community, women with disabilities, and women of other minority groups. If you are a woman looking for support in those specific areas, we highly encourage you to check out these six organizations:
These are just a few of many organizations working in this space to close the gender gap in public leadership. If you are feeling inspired and are starting to consider public leadership as a possibility for you, we encourage you to join our Community, make some connections, and explore our courses, including our resources for women from marginalized communities.
Enjoying our blog content? Help pay it forward so more women are able to wake up to their political potential. Donate to support She Should Run.
Give Today